Beginner
Mark as New

Bookmark

Subscribe

Mute

Email to a Friend
Hello,
I am facing a situation at new work place.
We have ISE 2.2 deployment with two nodes.
A wildcard certificate signed by an external CA is present on secondary ISE, which is used for authentication, but there is no such certificate on primary node. The secondary node is currently active and primary on standby.
Now I need to update the primary node with the same wildcard certificate (highlighted yellow in attached screenshot), so that there are no authentication issues when failover occur, but don't know where to start.
Can somebody help me out please.
Thank you.
1 ACCEPTED SOLUTION
Highlighted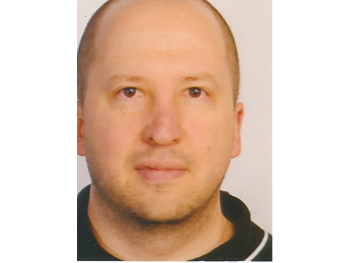 VIP Advocate
Mark as New

Bookmark

Subscribe

Mute

Email to a Friend
Hi @Abhishek467
So your secondary ISE node is called ISE02, and the Primary is ISE01 - it's a bit confusing ... but the name doesn't matter.
The steps are very simple actually.
Select the "Admin Wildcard Cert" and then select Export. You will export the cert as well as the Private Key. The password that you type for the private key is required to protect the private key - it can be anything you like - just don't forget it.
Then on the same System Cert page, Import the cert you just exported, and select ISE02. Select the Roles that you want this cert to have (Admin, Portal, EAP - I guess these are the main ones?) - Because you have selected Admin, it will cause the ISE02 node to restart. If this is the Primary Admin node (as you describe) then it will kick you out of the GUI and you will have some downtime.
It's a fairly safe and regular process. It can be a bit scary. Inspect your certificate very well if you plan to use this for EAP services. Windows Supplicants don't like wildcards in the ISE EAP Cert Subject Common Name field. I think there is a workaround as long as your SAN DNS entries contain the FQDN (Fully Qualified Domain Name) of the ISE nodes' in question.