Highlighted
Beginner
Mark as New

Bookmark

Subscribe

Mute

Email to a Friend
Cisco ISE PxGrid Role on ISE and appliance models
I am designing a distributed deployment of Cisco ISE for a customer. The customer have HQ and 4 Remote Sites.
Remote sites are very critical to the client. Each site have 2500 endpoints and connected to HQ over IPSec. I have the below proposal to the client
2x PAN, 2 x PSN, 2 x MNT for HQ
2x PSN at each remote site.
Customer will also want to integrate ISE with DNAC which is installed at HQ
My questions:
- Can I propose to install PXgrid role on PSN to discuss the number of nodes.
- Which ISE Appliances are preferred for such distributed deployment ?
Any other suggestions and valuable inputs for the design are most welcomed.
1 ACCEPTED SOLUTION
Highlighted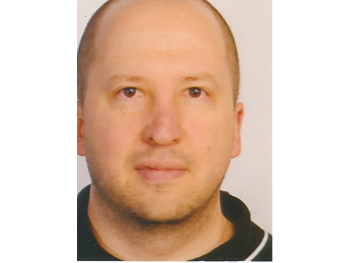 VIP Advisor
Mark as New

Bookmark

Subscribe

Mute

Email to a Friend
Hi @techno.it
Since you're already going with a fully distributed deployment (separate PAN and separate MnT), and if budget is not a problem, then the suggested approach is to dedicate two nodes just for pxGrid. You can make those VM's to reduce the amount of appliances required. But if budget is a concern, then enable pxGrid on the two nearest PSNs (in the HQ I would assume).
For the distributed nodes I would recommend
VM in the HQ - for PAN and MnT I would choose the 600GB OVA. If you MUST use hardware appliances then the SNS-3655 is the way to go. Same for any other ISE nodes that live in the HQ - assuming of course you have a well run VM Infrastructure.
VM in the remote sites - but if hardware is mandated, then of course the SNS-3615 is perfect for the job. Not sure why you need two appliances in each site? Why not make the RADIUS/TACACS+ fail-over server use one of the PSNs in the HQ instead? A single SNS-3615 will be quite overspec'd and used as the Primary server 99.999% of the time. When you patch or have a failure for a short while then you can use a PSN over the WAN. But if site survivability is key (i.e. PSN failure MUST be covered by another on-site PSN then sure, another SNS is required).
VM's require a VM license (Small or medium) - factor that into your Bill of Materials.
VM's are so much easier to work with and also never go obsolete ... less can go wrong (HDD, cables, fans, CIMC, etc.) - ISE VMs will be live happily ever after, assuming the underlying virtualization layer is well maintained.
Use Cisco Smart Licensing, especially if using VMs. No need to created license files etc.