Highlighted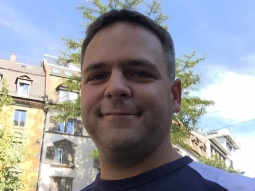 Enthusiast
Mark as New

Bookmark

Subscribe

Mute

Email to a Friend
Dynamic Authorization Failed: DiconnectNAK
I have WLC 7.6 and ISE 1.2 Patch 6.
My use case is WLAN Guest Access with CWA. I have ISE Appliance 3395 (2 Admin/Mon, 2 PSN). Everything work fine so far.
But from time to time I get these strange message (it does not matter if I do a manual Session termination in the Operations Tab) Everything is configured in the right way, since normal CWA works (CoA is working fine, but not always...).
Here the corresponding Log-Entry:
0000001241 2 0 2014-02-28 11:11:37.241 +01:00 0000106595 5417 NOTICE Dynamic-Authorization: Dynamic Authorization failed, ConfigVersionId=53, Device IP Address=a.b.c.d, Device Port=42121, DestinationIPAddress=a.b.c.d, DestinationPort=1700, RadiusPacketType=DisconnectRequest, Protocol=Radius, RequestLatency=3, NetworkDeviceName=xx-WLC01, NAS-IP-Address=172.16.226.26, Calling-Station-ID=1C:AB:A7:96:7B:99, Acct-Session-Id=53105c2a/1c:ab:a7:96:7b:99/336136, Acct-Terminate-Cause=Admin Reset, Event-Timestamp=1393582297, cisco-av-pair=audit-session-id=ac10e21a00052f6953105f07, AcsSessionID=ise-04/182359788/9392, Step=11044, Step=11017, Step=11100, Step=11101, Step=11048, NetworkDeviceGroups=Location#All Locations#xx_VPN, NetworkDeviceGroups=Device Type#All Device Types#Wireless Devices#WLC Foreign, CPMSessionID=ac10e21a00052f6953105f07, EndPointMACAddress=1C-AB-A7-96-7B-99, Location=Location#All Locations#xx_VPN,
Has anybody ever had the same expirence, or is this a know issue?
Thanks for feedback!