Highlighted
Contributor
Mark as New

Bookmark

Subscribe

Mute

Email to a Friend
ISE Reporting - Report generation failing for 30 days interval
Hi Experts,
In the chain of my post for reporting, this is the third one! :P
We are running ISE ver 2.3 on 3595
So, to fine tune the report that the client has asked for, we have decided to take the historical data from last 30 days.
I have scheduled a report to be run, for once.
This report is for the last 30 days, will have the following included:
| | | | | | | | | | | | | | | | | | | | |
| --- | --- | --- | --- | --- | --- | --- | --- | --- | --- | --- | --- | --- | --- | --- | --- | --- | --- | --- | --- |
| Logged At | RADIUS Status | Identity | Endpoint ID | Endpoint Profile | Policy Set | Authorization Rule | Server | Network Device | Device Type | Location | Network Device IP | Device Port | Event | Service Type | Authentication Protocol | Credential Check | Failure Reason | Message Code | Authentication Method |
Now, what is happening is that the report generation seems to be start at the scheduled time, but then after a few minutes into the game, I get notification with the following error message in it:
ISE User,

Your export request process failed due to internal error. Administrator is notified with the failure. Please try again later.

ISE Administrator.
I would like to know,
If there is any limitation on the ISE?
What are the parameters that are needed to fine tune?
Highlighted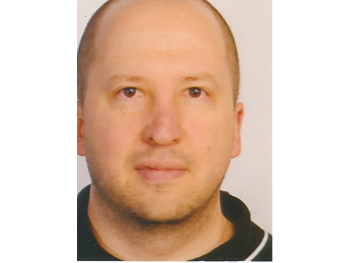 VIP Advisor
Mark as New

Bookmark

Subscribe

Mute

Email to a Friend
It would not surprise me. SOrry but I don't have a solution for you, other than to say that in my deployment, Reporting has been broken since ISE 2.3. It got a bit better in 2.4 but for the most part, I think 50% of my reports actually produce any results. I am talking about reports that MUST work, such as Authentication summary, and the Guest stuff. We do Radius Auth and Guest all day long. No reports. But funnily enough, the Radius Auth and Acct is working. We started in ISE 2.2 and all was well. Since upgrading to 2.3 and 2.4 the reporting has been a shambles.
Luckily we still have ACS 5.4 around for some important jobs. If you want to see how reporting should be done, then take a look at ACS. It was close to perfect - most of all, it actually worked. And was fast and didn't require 256GB RAM to operate
Highlighted
Contributor
Mark as New

Bookmark

Subscribe

Mute

Email to a Friend
Ahh well... we could have checked for ACS, but the client is also looking for moving to ISE for TACACS.
Anyways, I got the reports that I was looking for, and the funny thing is that, the user that was local to the appliance, was able to run the 30 days report that I had requested.
Later while checking for errors, we found that the issue was with the repository had its credentials changed and ISE was not able to save the report to that repo.
I can say that issue has been resolved for now.