We are excited to announce the opening of the ISE Beta community for the Cisco Identity Services Engine (ISE) 2.5 Beta for everyone that is a member of the Cisco Customer Connection Program (CCP)! The ISE 2.5 Beta is scheduled to run from September 26 – N...
Read More
For years, I have setup IP SLAs and tracked them for different purposes. The problem is that some of the IP addresses that I have been monitoring have actually had outages as well. In comes the Boolean or. It is possible to create multiple SLAs, and then ...
Read More
If you are a network administrator, you know how tedious it can be to manage a mixed-vendor network. There are always differences in how devices are discovered, monitored, configured, and updated. There are also likely to be a variety of management applic...
Read More
Hi Guys, I having few doubts regarding SFP. 1. Can we insert 1000BaseSX in Ten Gig port for 1 gig link?
Redundancy should be built into every network so that in case of a failure, the network remains online. An outage is the last thing that we want to deal with. One of our engineers was recently working on an EEM script that would fail a crypto map over to ...
Read More
i have a cisco WS-C2960C-8PC-L , but it doesnt work fine. it has 8 ports but just only four work correctly, when we connect any cable into any port, it just work when we do it in the last four port. the first four ports doent get up the link or even PoE P...
Read More
When it comes to configuration changes in your production network, I think you'll agree that it traditionally has been a job best left for "the pros". Provisioning network devices is very complex; one small configuration mistake can cause outages and loss...
Read More
Imagine it is Tuesday afternoon and your child is asking you to come to their soccer game to cheer them on. Of course, you want to attend, but that would mean you would have to leave the network you manage "behind" at one of the busiest times in the week....
Read More
What is the best way to bridge the gap between business requirements and what a network can deliver? The answer is clear: Intent-based networking for the WAN. We know the journey is long and ongoing, but the good news is that the closer we get, the faster...
Read More

OSPF to BGP ROUTE DISTRIBUTION WITH ROUTE-TAGSWhile working with a customer, I came across an interesting issue that I thought is worth sharing. The customer is having Firewall in LAN, with which CPE router is having OSPF peering. Usng 32-bit dotted notat...
Read More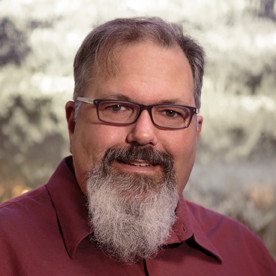 Are you headed to Orlando between June 10-14 for Cisco LIve? Are you looking for exclusive roadmap sessions to get some insight into what Cisco has coming down the line? If so then look no further, as the Cisco Customer Connection Program has you covered!...
Read More

UCS E-Series and StorMagic's Citrix Ready Cloud Connector simplify edge-based virtual desktopsFor customers with multiple branch locations, finding space for IT equipment, managing distributed HW and edge applications, and ensuring 24/7 support for their ...
Read More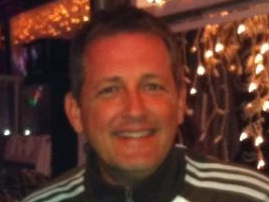 There's a new survey available where we're looking for customers who meet one of the two criteria below to participate.Part of an organization of fewer than 1000 employees or Are part of an organization without a preferred partner or use a different partn...
Read More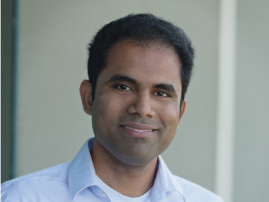 IT networks are bracing for a digital transformation from within. Digital divide, traditionally speaking, was once a problem of access with sufficient bandwidth. In addition, in recent years, it has also been a matter of integrated security, segmentation ...
Read More
With advances in wireless connectivity technologies and emerging new use cases such as VR, HD imaging and high performance work-stations that handle high volume data, network-access speeds are increasing from designed limits of 1 Gigabit per second (Gbps)...
Read More