Highlighted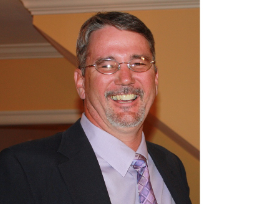 Enthusiast
Mark as New

Bookmark

Subscribe

Mute

Email to a Friend
We are seeing rate limit drops on a new internet ethernet connection. I can't seem to find an explanation that does not have Qos in the reason for the rate limit drops.
Here is what we see on a ASA 5520 running 8.3.
Interface GigabitEthernet1/2 "outside", is up, line protocol is up
Hardware is VCS7380 rev01, BW 1000 Mbps, DLY 10 usec
Auto-Duplex(Full-duplex), Auto-Speed(100 Mbps)
Input flow control is unsupported, output flow control is unsupported
Media-type configured as RJ45 connector
Description: Outside connection to TWT port 0/1
MAC address c84c.xxxx.xxx, MTU 1500
IP address xxx.xxx.xxx.xxx, subnet mask 255.255.255.252
189630202 packets input, 151713633224 bytes, 0 no buffer
Received 201 broadcasts, 0 runts, 0 giants
0 input errors, 0 CRC, 0 frame, 0 overrun, 0 ignored, 0 abort
0 L2 decode drops
168620541 packets output, 79755781476 bytes, 0 underruns
0 pause output, 0 resume output
0 output errors, 0 collisions, 0 interface resets
0 late collisions, 0 deferred
0 input reset drops, 0 output reset drops
406895 rate limit drops
input queue (blocks free curr/low): hardware (0/0)
output queue (blocks free curr/low): hardware (0/0)
Traffic Statistics for "outside":
189563376 packets input, 148146509320 bytes
169040114 packets output, 76924197238 bytes
2782075 packets dropped
1 minute input rate 1398 pkts/sec, 1258861 bytes/sec
1 minute output rate 1195 pkts/sec, 418651 bytes/sec
1 minute drop rate, 8 pkts/sec
5 minute input rate 2109 pkts/sec, 1888351 bytes/sec
5 minute output rate 1881 pkts/sec, 1019056 bytes/sec
5 minute drop rate, 11 pkts/sec
When I do a 'sh run int g1/2' it shows nothing but the actual interface so I think that its not being dropped by us. The interface utilization is low so I dont think thats the issue.
I am sure there is an easy explanation of why there are packets dropping, does anyone have it?
THANKS!!!!
1 ACCEPTED SOLUTION
Highlighted
Contributor
Mark as New

Bookmark

Subscribe

Mute

Email to a Friend
Can you clear the counters and test if they only occur on high load?
When you have set the IF to 100 and your inside is 1000, you can get packet drops because the connections from inside are too fast.
Michael

Please rate all helpful posts
Michael Please rate all helpful posts