I had an existing 2-networks, connected in a single connection to the core switch through the ISP DEMARC,The 2- network was connected to the Core SW through the single node.The 2-networks was communicated through the layer 2, each Sw has his own vlanThe 2...
Read More
The article is intended for anyone who is familiar with TCP/IP and explains the TCP three-way handshake process. I have captured the traffic between the client PC and a web server (example.net) using Wireshark. To establish a connection between client and...
Read More
Hi, Myself Anand Singarayan, I have a 1841 Router in which we have connected 2 ISP. Both ISP's are up but simultaneously when both link is connected on Router one is reachable and other one is not reachable. When I am disconnecting one link the other link...
Read More
The home grown Application-Specific Integrated Circuit ( ASIC ) of Cisco , Unified Access Data Plane ( UADP ) ,has been fundamental in driving multiple Enterprise switching products . It's better hardware performance and increased software flexibility com...
Read More
Digital transformation is compounding the complexity for IT networks: the dependency of businesses on IT networks is increasing, there are more users and devices on the network than ever before and the demands on the networks to maintain business continui...
Read More
Business adoption of Internet of Things (IoT) is picking up and entering mainstream production environment. At last, industry is moving away from pilot projects and proofs-of-concept and are beginning to run their businesses on IoT, a recent studyshows th...
Read More
Hi everybodyI have activated asr9k-mgbl-px-pie-6.2.3 on IOS XR but it dose not support Http server command to enable .Also I enabled XML but I cant not access the router by browser .I do not know how to access router via Web gui?Thanks
Catalyst 9000 Series has been heralded as the torchbearer ushering an entirely new era in networking. Catalyst 9000 Series along with Cisco's Intent Based Networking solution provides policy based segmentation, automation and assurance. Catalyst 9000 seri...
Read More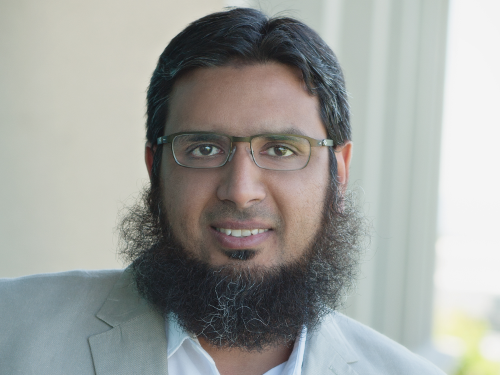 The Growing Catalyst 9K Family Cisco introduced Catalyst 9K family of products in June of 2017 which soon became the fastest growing product in the history of the company. Its phenomenal success is a testament to what it brings to the customers. It truly ...
Read More
With today's day and age, connectivity has become ubiquitous. Not only do people expect a reliable and fast connectivity in their offices, but also at their favorite coffee shops and grocery stores. Setting up the network to provide such connectivity is n...
Read More
The more I learn about the applications Cisco partners are building using the DNA Center's open APIs, the more I am impressed by the creativity by which they are using these APIs. Their solutions are helping network operations by removing the guesswork an...
Read More
The Catalyst 9000 family of switches is at the heart of Cisco's Network Intuitive strategy. The success of Catalyst 9000 Series Switches is inspiring! We are extending the success further by introducing our newest Cisco Catalyst 9200 Series Switches, whic...
Read More
On the heels of today's announcement, watch the replay of the #CiscoChat via the Cisco Enterprise Networks Facebook channel. Watch the replay
Cisco announces new innovations in SD-WAN, ISRs, SD-WAN Services, and Catalyst 9000Scott Harrell, Senior Vice President and General Manager of Cisco's Enterprise Networking Business, shares more Join us for upcoming deep-dive briefings via the Cisco Custo...
Read More
Do you have technology silos in your organization? One of the most common examples of silos we see in organizations is their network and their IT service management. These technology islands depend on often times less-than-reliable "human middleware" for ...
Read More