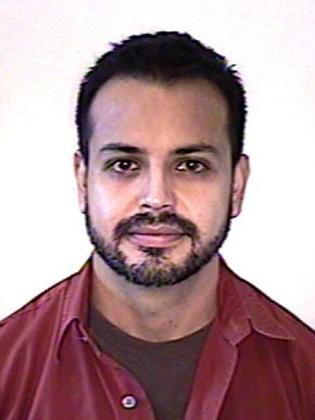 Enthusiast
Mark as New

Mark as Read

Bookmark

Subscribe

Email to a Friend
Cisco CSR1000V, where it's used and how does it perform
The Cisco CSR1000V can deliver up to 20Gbps of throughput on a single x86 commercially available server, delivers up to 5Gbps of encrypted traffic inside public cloud providers, and with its rich IOS-XE feature set a Cisco secured routing fabric can be extended across campus, DC, branch and public cloud platforms that cover dispersed geographical locations.
See our independent performance test report by Miercom. In the report, you will find we can achieve 20Gbps of throughput on a single x86 server by running 3 separate 2vCPU CSRs and routing traffic across them, note the 3 CSRs were running as separate routing instance (not clustered) rather than clustered. You can cluster CSR1000Vs for specific services, for example IPSEC VPN concentrator.

The Cisco CSR1000V also provides the highest throughput capability of encrypted traffic inside Amazon AWS cloud services. With CSRs throughput capability inside public cloud we can deliver on business-oriented solutions that help deliver secure, reliable and scalable hosted application services.
One example of a business-oriented solution is our "Cisco Transit VPC" inside Amazon AWS. The solution addresses a known transit routing limitation in AWS that limits the scaling up of VPC's. Using the CSR1000V, in conjunction with AWS automation tool, a user is able to create a dedicated VPC running dedicated high throughput CSRs, clustered in HA mode, and provide interconnection between VPCs that need to route between each other, secure VPCs that should be isolated, and provide secure connectivity to on-prem locations. For more detailed information on Transit VPC go here.
The Cisco CSR1000V follows the same architecture of its hardware predecessor Cisco ASR 1000. The virtual appliance consists of separate control plane and separate data plane processing roles. If the CSR VM is defined as a 1vCPU VM, then the 1vCPU is shared between control plane and data plane. As more cores are added to the CSR VM the extra cores are allocated to the data plane in order to accelerate the processing and forwarding of packets. For example, on a 4vCPU VM a CSR would allocate 1 core to control plane functions and 3 cores to data plane functions, in an 8vCPU VM it would be 1 control plane core and 7 data plane core.
The core allocation model suits most network use cases where the important service is bandwidth. The control plane is simply handling a few hundred or low thousand routes, network policies and low to medium connection rates. For services that rely on control plane processing, for example vRoute Reflector where millions of routes are stored and processed, vIWAN Master Controller Hub managing up to 2000 PfR border routers or IPSEC VPN Concentrator maintaining state of thousands of IPSEC tunnel sessions, the CSR delivers the ability to dynamically assign an extra core of the data plane to the control plane. This allows for an 8vCPU CSR to allocate 2 cores to the control plane and 6 cores to the data plane in order to help scale the control plane capabilities.
The CSR1000V has come a long way since its launch almost 5 years ago, and we improve the feature set as well as performance on each release. The CSR1000V carries the same feature set as the Cisco ASR 1000 series and the Cisco ISR 4000 series, so it can meet almost every networking requirements across different points in the network. It provides flexible throughput options that range between 10Mbps thru 10Gbps, and is supported on RHEL KVM , Ubuntu KVM, VMware ESXi, Microsoft Hyper-V, Citrix XEN hypervisors as well as Microsoft Azure and Amazon AWS cloud provider platforms.
You can obtain a CSR1000V directly from www.cisco.com and obtain 60-day trial licenses, or launch it directly from Amazon AWS or Microsoft Azure and run CSR on these cloud platform within trial period limits.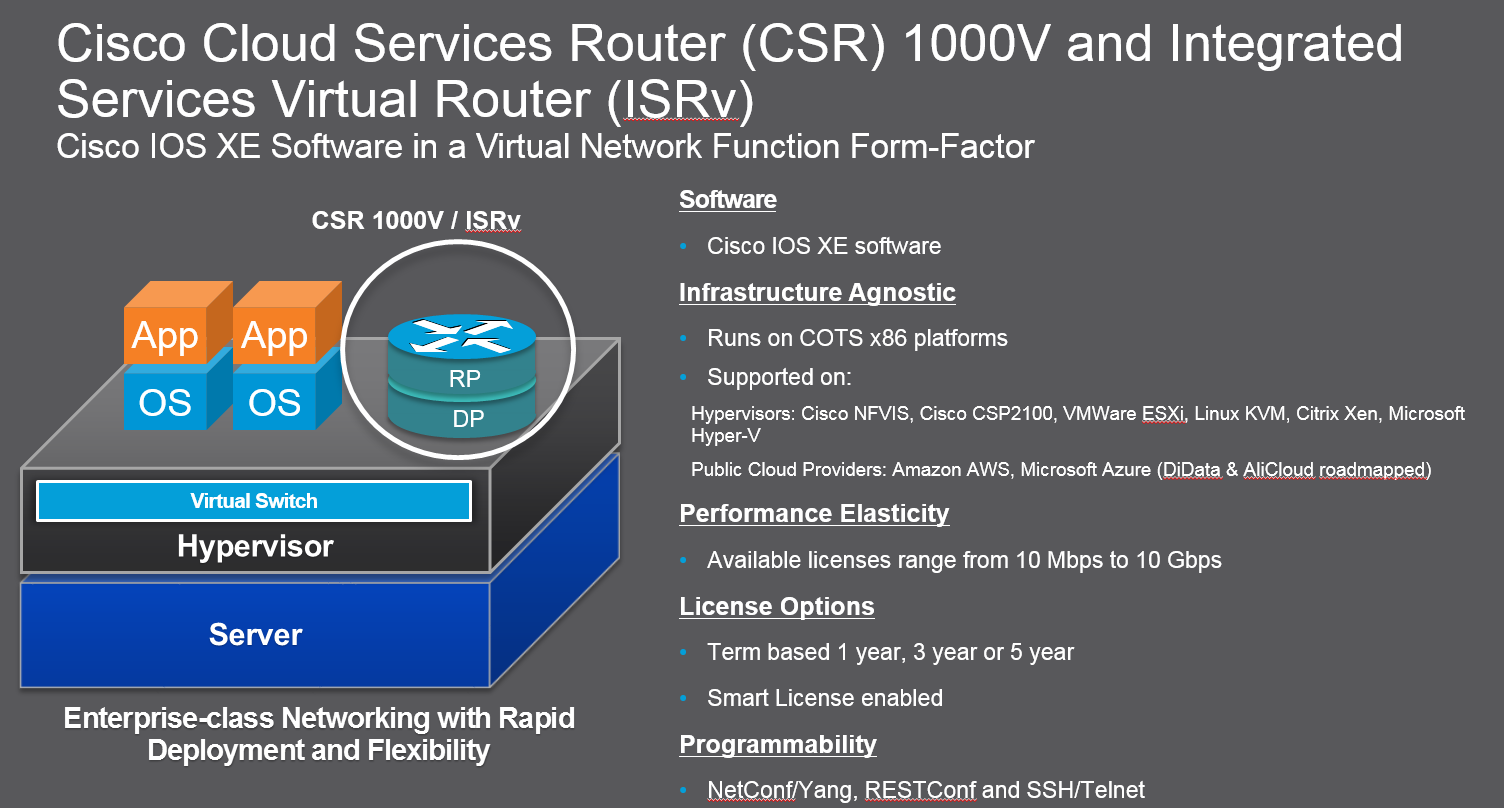 If you'd like to know more, please register for our upcoming Enterprise Networks Customer Connection Program on March 21 from 8:00-9:30am PT on the topic of the Cisco Cloud Services Router next generation forwarding plane. (Registration for the Enterprise Network Customer Connection Program is required. Registration is quick and easy to complete)

The Cloud Services Router is used across all different points within a network. From a feature perspective, it delivers on the promise of rich "enterprise-class" networking services and from a performance perspective it can achieve throughput of 10Gbps. But, datacenter edge and public cloud edge use cases demand throughput capabilities that are above 10Gbps with services enabled. Learn how Cisco engineering is re-architecting and enhancing the Cloud Services Router dataplane to achieve "40Gbps" of throughput.
You must be a registered user to add a comment. If you've already registered, sign in. Otherwise, register and sign in.