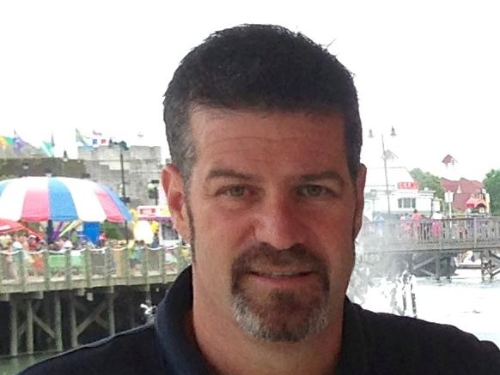 Cisco Employee
Mark as New

Mark as Read

Bookmark

Subscribe

Email to a Friend
Some context
Recently, I wrote a blog entitled, "Cisco Fuels Digital Disruption Careers". In that blog, I talked about why network engineers and application developers should care about Cisco APIs. This time, I thought I would take a moment to tell you about an opportunity we're offering at Cisco Live in Las Vegas. It's related.
The Data Says You Should Care
I put this chart (below) in that last blog. You need to care. Your company depends on your ability to connect digital disruption for business and the underlying technologies. Your company depends on you to use the latest technologies to innovate their business – to code applications that take them into the future.
You company needs you to help them disrupt, instead being displaced. To be blunt, your company's survival depends on you. And, I noticed that there are few places where stories, about companies that digitally transformed themselves, are connected to the key technologies used to make it work. There are even less connections when you start trying to connect the transformation stories all the way down to the code.
Take a look around at the popular places you look for information. Do you find clear connections between business results and the underlying technology? I don't.
We want to help you!
One of the key missions for my team at Cisco is to help you make this connection. We want to show the links between business success and the underlying technologies. We're going to do that with videos, blogs, live shows and more. And, we're going to be doing this with a variety of different technologies and customer types. And, we're doing it at Cisco Live in Las Vegas.
Cisco Live in the DevNet Zone, Las Vegas
We are going to bring together several companies that have used the latest technologies in order to enable digital disruption. We'll have security, network automation, contact center and more! If you are thinking about digitizing your business, these people are building technology that can help you. If you are about to do some coding, they're leading the way and may have advice for you. For sure, you will get some linkage between success and the underlying technologies.
You are invited!
Think of this blog as your invitation! We invite you to come by the DevNet Zone at Cisco Live in Las Vegas. One session that puts together some of this is called, "DEVNET-1030" and we would love for you to join us! We'll have coverage of APIC-EM and pxGrid in this session with multiple developers that have used those APIs to get to success.
Thanks for reading,
You must be a registered user to add a comment. If you've already registered, sign in. Otherwise, register and sign in.