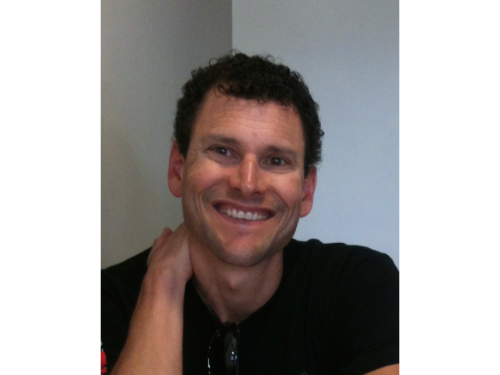 Cisco Employee
Mark as New

Mark as Read

Bookmark

Subscribe

Email to a Friend
T minus 10 days until the Hackathon is officially underway. Registration is completely full and preparation is in full swing.
In case you missed previous announcements, the Internet Engineering Task Force (IETF) is holding a Hackathon at IETF 93 to encourage developers to discuss, collaborate and develop utilities, ideas, sample code and solutions that show practical implementations of IETF standards. The stated goals are to:
Advance the pace and relevance of IETF standards activities by bringing the speed and collaborative spirit of open source development into the IETF
Attract developers and young people, introducing them to the community and getting them interested and contributing to the IETF
Cisco DevNet, which brought the first ever IETF Hackathon at IETF 92 in Dallas, is fully committed to an even more successful event at IETF 93 in Prague.
When: Saturday July 18 and Sunday July 19
Where: Hilton Prague, Chez Louis
Sponsored By: Cisco DevNet
More information can be found here: http://ietf.org/hackathon/93-hackathon.html
Registration is full, but you can still keep up to date and contribute by subscribing to: https://www.ietf.org/mailman/listinfo/hackathon
The list of technologies covered has expanded to include the following:
BIER (Bit Index Explicit Replication)
DANE / DNS Privacy / DNSSEC
DHCPv6 (Dynamic Host Configuration Protocol for IPv6)
homenet - automatically configuring (mainly) IPv6 routed home networks
HTTP/2.0
MPTCP (Multi-Path TCP)
NETCONF/YANG, I2RS, OpenDaylight
NETVC and Daala
OpenWSN/6TiSCH: implementing the Internet of (Important) Things
RIOT (OS for internet of things)
RPKI
SCTP (Stream Control Transmission Protocol)
SFC in OpenDaylight
SPUD (Substrate Protocol Underneath Datagrams)
Complete descriptions for all technologies included in the hackathon are located on the IETF 93 Meeting Wiki:
https://www.ietf.org/registration/MeetingWiki/wiki/93hackathon
The Cisco DevNet team looks forward to seeing you in Prague as we advance the pace of open standards through running code and open source. If you missed out on this one, mark your calendar now for the IETF 94 Hackathon in Yokohama, October 31 - November 1, 2015.
You must be a registered user to add a comment. If you've already registered, sign in. Otherwise, register and sign in.