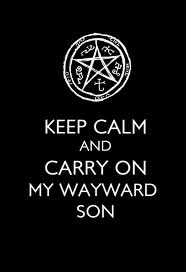 Enthusiast
Mark as New

Mark as Read

Bookmark

Subscribe

Email to a Friend
Meet the co-author of the Cisco Press release, IPv6 for Enterprise Networks. Co-author Sanjay Hooda discusses Virtualization and IPv6.
Q - Please introduce yourself and share some of your thoughts on Virtualization and IPv6
I am Sanjay Hooda, and I work as the Technical Leader in the Virtual Switching team at Cisco. I have been at Cisco 10+ years and have been focusing on switching and virtualization technologies. I spend most of my time researching new technologies, including Virtual Switching, High Availability, Switching, communication in distributed systems, and applications such as content, security and other applications. Prior to Cisco, I worked as Network consultant supporting network architectures and designing networks for Sun Microsystems.
Virtualization is not new, but it has taken off recently. Virtualization helps enterprises leverage their existing infrastructure to the changing business demands that require enabling new applications. Virtualization also brings about a fundamental change in the way IT managers think about computer, network, and storage resources. Virtualization enables the abstraction of hardware resources from the provided services, which allows an IT department to shift its focus from the technology to the services that the technology provides. While the virtualization solves the various issues, but it increases the need of the addresses for the various virtual machines that are driving the exhaustion of IPv4 address space at an even greater rate. This is where IPv6 addressing capabilities come in, as help to the virtualized environment.
Q - I have heard that Virtualization has taken off but not IPv6? What are your thoughts on this?
I agree that Virtualization has taken off at a very high rate, but to understand it fully, we need to go into a little more detail. When we talk about server/desktop virtualization, the virtualization of computers can be worked on as individual units. When we come to IPv6, the requirements change, and now we start talking about the interaction between the different systems and not individual units. As the number of nodes increases, (due to two factors (a) the conversion of existing environment to virtualized environment (b) green field deployment of virtualized environment) we are reaching a tipping point, which will drive the acceptance of IPv6 at much faster rate.
I had a chance to have discussions with Cisco Customers at Cisco Live 2011, and based on these discussions, my belief has grown even stronger that the rate of IPv6 adoption is going to explode in the near future. During these discussions, it became clear that most of the customers are looking to deploy IPv6 in their networks and are asking for IPv6 connectivity from their service providers. Many large enterprises, including Cisco, have started on IPv6 deployment, for example, www.cisco.com went live with IPv6 addressing this year.. IPv4 address exhaustion, Government-regulated strategy, support of IPv6 by different operating systems (Windows-7 has IPv6 "on" by default) and next generation network architecture and infrastructure evolution, (including Mobile SP, Networks in Motion, and Quad play DOCSIS 3.0) are driving the adoption of the IPv6. If we consider all these drivers, then the migration to IPv6 is going to gain momentum and we should see a huge increase in the rate of adoption in near future.
Q - Your book talks about various co-existence mechanisms and deploying virtualized IPv6. Can you please shed some light on the important ones?
Considering the benefits and additional features provided by IPv6, ideally I would like to see transition to native IPv6 (IPv6 everywhere) complete as soon as possible. However, IPv4 has been here for decades, so it is going to be some time before we have complete native IPv6 networks because it requires network infrastructure upgrades. There is a lot of legacy network gear deployed out there, which will need to be upgraded before native IPv6 becomes a reality. Now these upgrades are in progress, but considering the scale, it will be some time before full network infrastructure is IPv6-ready and provisioned for IPv6. During this transition phase, mechanisms like Dual stack, IPv6-over-IPv4 tunnels, and IPv6-over-MPLS provide a simple path to migration while allowing for incremental upgrade of the network infrastructure. The IPv6-over-MPLS is especially attractive for large enterprise/service providers; while they can slowly move their infrastructure to support IPv6 , they can use their existing IPv4 MPLS infrastructure to transport IPv6. In this scenario there is no change required at the provider (P) routers, as the only change needed is at the provider edge (PE) routers, which need to have IPv6 routing capability.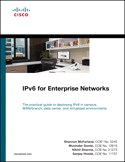 By Shannon McFarland, Muninder Sambi, Nikhil Sharma, Sanjay Hooda..
ISBN-10: 1-58714-227-9
ISBN-13: 978-1-58714-227-7
Published April 1, 2011
US SRP $65.00
Published by Cisco Press.
You must be a registered user to add a comment. If you've already registered, sign in. Otherwise, register and sign in.