Highlighted
Beginner
Mark as New

Bookmark

Subscribe

Mute

Email to a Friend
About AC power outlet on catalyst switch
Hi. I have several 2960s and 3750s and two 6506 (ws-cac-3000w) recently move to new location

The power outlet is the same ,but Volt is different
current 2960/3750 use this(one phase 3 wire) 220v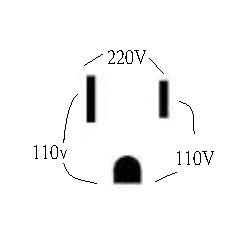 and new location change to (from 3 phase 4 wire -> one phase 220v)
6506 current using(one phase 3 wire)
and will be change to (from 3 phase 4 wire -> one phase 220v)
I had search doc about power supply /cable , only show support single phase 220 v ,but not description vlot between each wire !!
Does new location power outlet suit for 2960/3750s power and 6500 ws-cac-3000w ?!?
Do I need chane power outlet back to current using?
Thanks.

Hall of Fame Master
Mark as New

Bookmark

Subscribe

Mute

Email to a Friend
Re: About AC power outlet on catalyst switch
1. Number of phases in a three pole plug doesn't matter. Router only uses two poles.
2. Not even voltage do matter. From 100 to 240V, it's Ok.
So, you do not have to worry about anything.