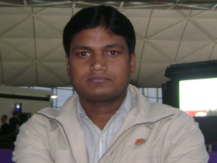 Beginner
Mark as New

Bookmark

Subscribe

Mute

Email to a Friend
How to monitor multiple WAN interfaces on single router with single loopback IP
Dear friends,
I have ISP kind of setup, in which monitoring the customer network infra-
Setup is like-
1. Monitoring servers-> Monitoring VRF-> Customer VRF->CPE loopback IP.
2. We monitor unique loopback IPs (assigned by us) of CPEs, because many customers can share same WAN IPs in different VRFs.
3. If we have one WAN interface connectivity, then no problem in monitoring. When monitoring server sense loopback is down, means WAN interface is down.
4. But when we have 2 WAN interfaces on same router, even if one is down, loopback will be up and monitoring servers won't able to track the other circuit down status.
If someone can help me to get the solution for this, would be a grate help.
Thanks in advance.

Participant
Mark as New

Bookmark

Subscribe

Mute

Email to a Friend
Use deeper monitoring than just pings, via SNMP you can monitor almost every component on your router.