Contributor
Mark as New

Bookmark

Subscribe

Mute

Email to a Friend
Hi everybody.
A dhcp server assigns ip adress based on mac address carried by client hardware field in dhcp packets.
One potential attack is when a rogue host mimics different mac addresses and causes dhcp server to assign the ip addresses until no ip address is left for legitimate host.
For e.g a host h1 with mac1 has assigned ip address by dhcp server as:
199.199.199.1 mac1
Dhcp server has the above entry in its database.
Using hacking tools such as Yersinia or Gobbler one can create a dhcp discover messages each time creating a different mac for client hardware field in dhcp server thereby causing a dhcp server to assign ip addresses because to dhcp server , these are legitimate dhcp discover messages with each carrying a different mac in client hardware addresses.
You might say use dhcp snooping and it will prevent that ( dhcp scope exhaustion) and configure the switch to check if src mac matches the client hardware address in dhcp message. But still we can creat spoofed discover messages where src mac in ethernet header will match the client hardware address in dhcp discover message. We still did not overcome the problem.
You might say use IP source guard feature but will it really prevent that problem from happening?
Let me illustrate it :
h1---------f1/1SW---------DHCP server
Let say we have configured dhcp snooping on sw1 and f1/1 is untrusted port. The switch has following dhcp binding
199.199.199.1 mac1 vlan1 f1/1
Next we configure ip source guard to validate both src mac and src ip against the dhcp bindings . When we configures ip source guard first , it will allow dhcp communication only so a host can request ip address and a dhcp binding can be built. After that ip source guard will validate src ip or src mac or both against the dhcp binding.depending upon how we configure ip source guard.
In our case we have configured ip source guard to validate both src mac and src ip against the dhcp binding.
A dhcp binding is already created as:
199.199.199.1 mac1 vlan 1 f1/1
Now using the hacking tools Yersinia or Gobbler on h1, we create our first spoofed dhcp discover message where src mac=mac2 in ethernet header and client harware address= mac2 in dhcp discover message. Since switch is configured with ip source guard feature and therefore allows dhcp discover message to pass through. Dhcp server upon receiving the dhcp message assigns another ip address from the pool. Now the dhcp server has following entries:
199.199.199.1 mac1
199.199.199.2 mac2.
We can continue to craft spoofed dhcp discover messages as mentioned above and have dhcp server keep assigning ip addresses until the whole pool is exhausted.
So my question is how does ip source guard in conjuction with dhcp snooping prevent this particular attack from happening? ( i.e DHCP scope exhaustion)
I really appreciate your input.
thanks and have a great week.
1 ACCEPTED SOLUTION
Highlighted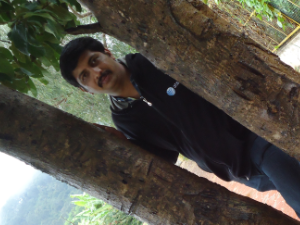 Rising star
Mark as New

Bookmark

Subscribe

Mute

Email to a Friend
Hi Sara,
You query was quite interesting. As far as i know anything from untrusted snooping port will not let your fake dhcp server.
You can shoot this query in the below mentioned expert forum which is specific for dhcp snooping and source guard.
https://supportforums.cisco.com/message/3689811#3689811
Please do rate if the given information helps.
By
Karthik