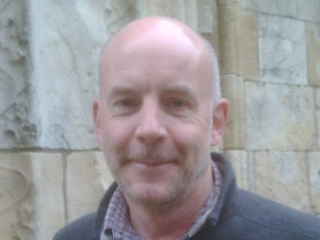 Beginner
Mark as New

Bookmark

Subscribe

Mute

Email to a Friend
Radio Nowhere – should Bruce Springsteen own a spectrum licence?
Those of us lucky enough to have seen Bruce Springsteen and the E Street Band this summer in Europe (especially those of us lucky enough to have seen the band twice) will have marvelled at the songs, the musicianship, the showmanship and the energy on stage.
The Boss shows no signs of slowing down as he approaches his sixtieth birthday on 23rd September. Indeed, he seems to spend more time in amongst the audience than he does in front of the main microphone. As he gazes out over his adoring public each night, he'll see a sea of fluorescent screens waving above people's heads. It's all a long way from when he was sending us greetings from Asbury Park, New Jersey in the early 1970s.
Without radio spectrum, the modern Springsteen concert could not happen in the way it does. Just by way of a few examples of what is happening on stage:
- the band's instruments have to talk to the amplifiers
- the microphones have to talk to the sound system
- the show's director has to talk to the lighting and sound technicians
- the band's in-ear monitors have to be in touch with the sound system
All this has to happen with no downtime or noticeable delay and without any technical interference. Gone are the days when Rick Wakeman, keyboard player with 70s band Yes, had to cope with his playing being drowned out by the soccer results from a BBC radio station.
To support these demands for wireless quality, the relevant frequencies have to be licensed, allocated and managed (and charged for). Indeed, the changeover of some of these frequencies (for so-called PMSE: Programme Making & Special Events) is part of the debate on the digital TV switchover in Europe, as they fall within spectrum range affected by the switchover.
As if worrying about having working spectrum to make the concert function were not enough, Bruce also has to think of his image rights while he is dancing in the dark. One of the reasons the phones are waving in the air is that many of us are using them to take photos and video of the concert, then sending the results to friends. Some people may even be attempting to record much of the concert to sell as a pirate bootleg. Putting a sign on the door saying "no mobile phones" is not an enforceable way of dealing with 60,000 fans. I wonder whether we will ever see the day when famous artists put pressure on mobile network operators to pay "rental" for the airtime they provide in an arena during a major concert. Radio spectrum could be seen as being as essential an item of a band's income as is a share of revenue from ticket sales and "official" merchandise and beer and hotdogs. Maybe we'll see Bruce Springsteen and the UHF Band on tour before 2015?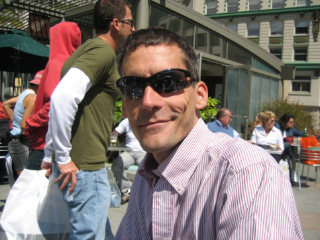 Beginner
Mark as New

Bookmark

Subscribe

Mute

Email to a Friend
Thanks for the insight Stuart.
It may be interesting to our broader Mobility audience for you to open a Discusion highlighting perspective, challenges, and hot topics in the current PSME and digital TV debate. I'm not an RF guy, but given a stadium's fixed location, my guess is WiFi, WiMAX, & Femto are options for handling large RF transcations.
As to stadiums, fans, and an entertaining new generation of efficient operations, as well as exciting experiences, you are spot on! Certainly these new expereinces need enough spectrum, enough capacity in LAN/WAN network, and intelligent processing and security for the transaction requests and services!
Check out a few stories on Cisco's ground breaking offer for StadiumVision
http://newsroom.cisco.com/dlls/2009/prod_052609.html
http://newsroom.cisco.com/dlls/2008/prod_111108b.html
For example, the new technology features in the stadium are designed to support future fan use of mobile devices for ordering concessions from their seat, viewing instant replays or chatting in real time with friends inside and outside the stadium.

As to Fair Usage Policies and reduced risk of pirated videos via the mobile internet devices ... these too are important across the board.
http://www.cisco.com/en/US/solutions/ns341/ns525/ns537/ns548/mobile_web.html
Just for fun, I'm thinking a more interesting revenue generating stream of the future might come from encouraging (rather than threatening) fans to stream their visual vantage points into a smart stadium grid, and offering that visual element of the grid to two sources - the professional producers that are editing and broadcasting the live show (to local big screens and to remote fans), and/or a virtual community. Carriers and stadium venue could work out arrangment to give you back stage access after show, discount to next venue, auction or set a fixed price or accept highest offer for you contribution ... whatever works ... such that if your stream is selected, you (and your carrier??) are compensated in some way for your contribution.
Anyway, I see the greatest value coming from getting innovative people working together to improve the experiences The Boss has to offer