Beginner
Mark as New

Bookmark

Subscribe

Mute

Email to a Friend
i have plan to migration from static to BGP dynamic route, which router model of cisco should i used for more a hundred client connection?
1 ACCEPTED SOLUTION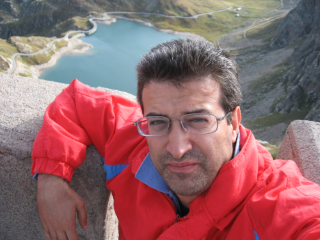 Hall of Fame Master
Mark as New

Bookmark

Subscribe

Mute

Email to a Friend
Hello Waradito,
so you have 100 remote offices and not 100 end user devices.
if you have 100 branch offices connected to two MPLS service providers using two MPLS L3 VPN services, the central office routers should be two for redundancy.
ISR 4400 may be enough if spoke/remote to spoke /remote traffic does not need to go via the central site ( any to any connectivity model).
In this case the ISR 4400 must serve just Spoke to Central site traffic.
In MPLS L3 VPN service your Head Quarters routers will peer only with the PE nodes ( peer model with cooperation of MPLS SP) so the number of branch offices is not important at BGP level.
You are going to have a single eBGP session to each PE node and you will receive over it all the prefixes of the 100 remote sites,
So the suggestion is to use two routers in central office to have also fault tolerance for the case of device fault.
Both routers in central office will have two eBGP sessions with PE1 of ISP1 and with PE2 of ISP2.
If, the central site provides internet access to all the 100 remote sites, or for security reasons you don't want to allow direct spoke to spoke communication, I think you should go to more powerful devices like ASR 1000.
Two ASR 1001-X can be a good choice,
Hope to help
Giuseppe