Highlighted
Participant
Mark as New

Bookmark

Subscribe

Mute

Email to a Friend
Dear Sir,
I would like to request to explain about BGP up/downtime and collision late error.please?
when i check using show ip bgp summary,we can see as below .In the Up/Down is show BGP uptime?
Neighbor        V    AS MsgRcvd MsgSent   TblVer  InQ OutQ Up/Down State/PfxRcd
10.100.1.1      4   200      26      22      199    0    0 00:14:23 23
10.200.1.1      4   300      21      51      199    0    0 00:13:40 0
I always saw this time is 5week3days 6weeks1days..etc.But i didn't see 1 years or 2 years.Let me know BGP reset their UP time ? Let me know what time will reset this up time ?
When i check in my router i saw LATE collision error message in our WAN link.Let me know it can be effect to our internet speed ?
1 ACCEPTED SOLUTION
Highlighted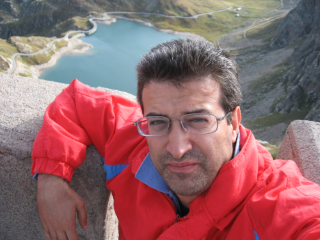 Hall of Fame Master
Mark as New

Bookmark

Subscribe

Mute

Email to a Friend
Hello MrBeginner,
you have not cleared the counters.
We look at the output section
389785200 packets output
6176889 output errors,
the error ratio is calculated as : errored packets / (output packets + errored packets)=
= 6176889 / (6176889+389785200) = 0,01559969798017708710492230987295 = 1,559 %
However, to be noted there is an high number of interface resets :
>> 1463886 interface resets
This are not good also the late collisions if increasing should mean the other side is working in full duplex.
So check the LAN cable, change it with one that you know works well and try to use static settings
of
speed 100
duplex full
clear the counters on the interface with:
clear counters giga9
Note:
the use of speed 100 duplex full may solve or it can make the performance worse. Check with the ISP if their router supports 100 Mbps full duplex. If ISP router is able the issue should be on the LAN cable.
So changing the LAN cable is the first wise action to do.
Hope to help
Giuseppe