Mark as New

Bookmark

Subscribe

Mute

Email to a Friend
Hi,
For one of our project we are buying one Cisco 4221 router. E1 Output from NIM-1CE1T1-PRI card will be connected to MLNN circuit for porting the data to another site. At a later date we intend to port the data using MPLS and discontinuing use of MLNN circuit. What changes we need to do at router end. Whether, replacing the NIM-1CE1T1-PRI card with NIM-1GE-CU-SFP will do the job.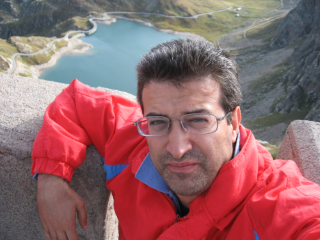 Hall of Fame Expert
Mark as New

Bookmark

Subscribe

Mute

Email to a Friend
Hello @gera_vineet ,
what kind of MPLS service are you referrring to ?
MPLS L3 VPN: peer to peer model your devices will exchange routing information with PE nodes of MPLS provider
MPLS L2 service like p2p EoMPLS: your devices will be given a virtual flat VLAN and they will peer directly to each other.
if the number of sites is low an MPLS L2 service like EoMPLS, VPLS can be attractive as there is no routing interaction between your routers and the service providers routers.
However , if the number of sites is high a simple VPLS becomes a mess so you could go with H-VPLS or using Vlan based VPLS to divide your sites in different broadast domains.
Tell us more about the type of MPLS service offer you are discussing with your MPLS provider to get better help
Hope to help
Giuseppe
Mark as New

Bookmark

Subscribe

Mute

Email to a Friend
Sorry, I do not have these details.
What I can tell you is, we have 15 odd locations spread across the country. Data from these sites need to flow to a center location. As of now this job is done through a leased lines between remote sites and center location. All these 15 locations use cisco 26xx/28xx series router to transport V.35 data through its WIC/HWIC interface.
Now we are planning to upgrade the routers to 42xx and use E1 interface (NIM-1CE1T1-PRI ). Also after some time we want to switch to MPLS. What hardware changes would be required at 42xx router end. Will change of interface card to NIM-1GE-CU-SFP, serves the purpose.
Thanks
Vineet