Beginner
Mark as New

Bookmark

Subscribe

Mute

Email to a Friend
Multiple external multicast feeds - Advice needed
Hi all,
I am working on a site which uses 2 x 6500's as network core.
-----------------------------------
For historical reasons, there is a mix of configurations which have been applied, not necassarilly all by the in-house team.
Overall, WAN links for external multicast feeds are connected to CISCO routers and then the routers connected to the core(s) in required VLANs. The multicast for any particular service is maintained by the routers and I understand no vlan interface on the cores has PIM enabled. Historically, multicast has been restricted to the internal network and not distributed to external sites.
Auto-RP has been enabled on the core(s) due to a requirement of a particular application within one of the VLAN's. Auto-RP is distributing the following addresses:
224.0.0.0/4; 224.0.0.39/32; 224.0.0.40/32
---------------------------
Now, I'm connecting a remote office over a 100Mbps leased line which requires the multicast of one of the feeds at the main site. The multicast addresses to be sourced are in the range 224.0.x.0.
I'd like some advice on how the multicast can be distributed to the remote office without affecting performance or making too many changes to the cores at the main site.
One easy way would be to join the WAN link with the WAN ports in switchport access mode within the VLAN at the main site for the particular multicast feed, but this means all the broadcast traffic is distributed to either end in addition to the pim broadcasts. There must be a more efficient way.
I could also link the WAN via trunk ports and distribute different VLAN's and associated pim broadcasts as needed, but again unneeded broadcasts would be sent unnecessarily across the link to each site.
I think the setup (in the file attached) would be CISCO-receommended, but it does mean adding pim to an internal VLAN interface which the main site would prefer not to do. Considering the info above, please comment on my config attached and let me know your advice / recommendation.
My biggest concern is that by adding pim to the VLAN interface at the main site, it causes 'bad' behaviour with the AUTO-RP - Especially because the AUTO-RP is distributing 224.0.0.0/4.
Thanks,
Mario
1 ACCEPTED SOLUTION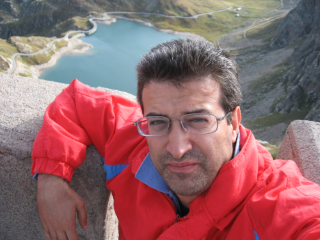 Hall of Fame Master
Mark as New

Bookmark

Subscribe

Mute

Email to a Friend
Hello Mario,
>> Would I be correct in assuming the PIM broadcasts etc. would be distributed to the remote clients in the same VLAN as if they were at the main site?
no if ip pim sparse-mode or ip pim sparse-dense-mode is not given under the appropriate SVI interface
ip pim neighbor-filter can be used to enable IP PIM without building PIM neighborships.
if using a L2 port the requirement is that the remote site has to act as L2 only device
So I don't see any advantage in this setup but only disadvantages of carrying useless broadcast traffic over the link
Hope to help
Giuseppe