Highlighted

Explorer
Mark as New

Bookmark

Subscribe

Mute

Email to a Friend
One Subnet, Two routers!?
Hi All,
Our server development team have a requirement to have the same subnet in two different locations (apparently it will facilitate the deployment of DR servers and such) that is served by 6509s and a routed link between. Is there a technique or feature we can use to accomodate them that is available on the 6509, perhaps a tunneling protocol of some kind? I've read briefly about OTV but this seems to be available on ither (higher end?) kit such as the Nexus switches. Is HSRP a possible solution (we could arrange a L2 link between the two sites)?
The 6509s are running s72033-ipservicesk9_wan-mz.122-33.SXJ2 at one site and s72033-ipservicesk9_wan-mz.122-33.SXI5 at the other. Both have the VSS operational.
Many thanks in advance for any suggestions or even confirmation that such a thing cannot be done on our current configuration.
Regards,
Scott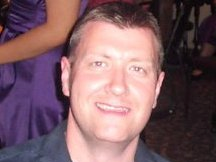 VIP Advisor
Mark as New

Bookmark

Subscribe

Mute

Email to a Friend
Re:One Subnet, Two routers!?
Hello
it depends on how your two sites are currently connected.

Two technologies come to mind

ATOM
L2TPv3

res
paul

Sent from Cisco Technical Support Android App


kind regards
Paul

Please rate and mark posts accordingly if you have found any of the information provided useful.
It will hopefully assist others with similar issues in the future