Highlighted
Beginner
Mark as New

Bookmark

Subscribe

Mute

Email to a Friend
OSPF filtering specific prefix advertisements
Hi,
Is it possible to stop a non-ABR from advertising out a single subnet to other routers?
i.e.: in the below diagram, can the LAN 10.1.1.1/24 be advertised down Rtr1 path, but not Rtr2 path? Rtr1 and Rtr2 area both in area 203 and have an adjacency using 172.1.1.1 network; RRA and RRB are ABRs in area 203 and area 0. There are other sites connected to RRA and RRB in area 203 that I do not want to have knowledge of 10.1.1.1/24 if the Rtr1 WAN link was to go down.
LAN prefix1: 10.1.1.1/24
LAN prefix2: 172.1.1.1/24
__________________
I I
I I
Rtr1 Rtr2
I I
I I
RemoteRtrA RRB
Distribute-lists only stop prefixes being learned by the next-hop router, but it will still forward on the LSA to downstream routers who will learn the subnet.
Filter-lists are mainly for inter-area route filtering and would need to be applied across all ABRs in the same area. But if I wanted to stop a prefix being advertised intra and inter area, this doesn't work.
Rtr2 will learn both LAN prefixes from Rtr1. Is there a way to stop Rtr2 advertising out 10.1.1.1/24 to RRB?
thanks
Phil
Highlighted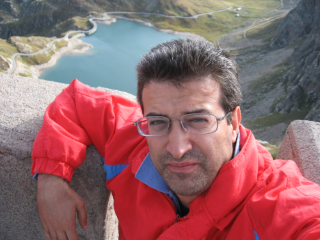 Hall of Fame Master
Mark as New

Bookmark

Subscribe

Mute

Email to a Friend
Hello Phil,
as you have seen for the link state nature of OSPF you cannot perform filtering within a single OSPF area.
The router that should not receive the prefix has to be placed in a different area in order to perform prefix filtering at area border of internal routes (not possible to filter external routes)
Hope to help
Giuseppe
Highlighted
Participant
Mark as New

Bookmark

Subscribe

Mute

Email to a Friend
Since you know the reason why..
We can look into some workarounds like:-
1.Slapping a loopback in the router to make it an ABR and do the filtering (ugly design for sure but it will work)
2.Static route to that prefix and black hole it using a null0