Highlighted
Mark as New

Bookmark

Subscribe

Mute

Email to a Friend
Friends, I need your help again. I'm trying a very basic Static IP Route. I cannot get it to work every time. Firewalls on PC's are off. Using Ubuntu 18.04 on physical machines. Version 12.3 on routers. Switches are using default VLAN 1. All equipment has been reset to factory settings.
This is my network diagram: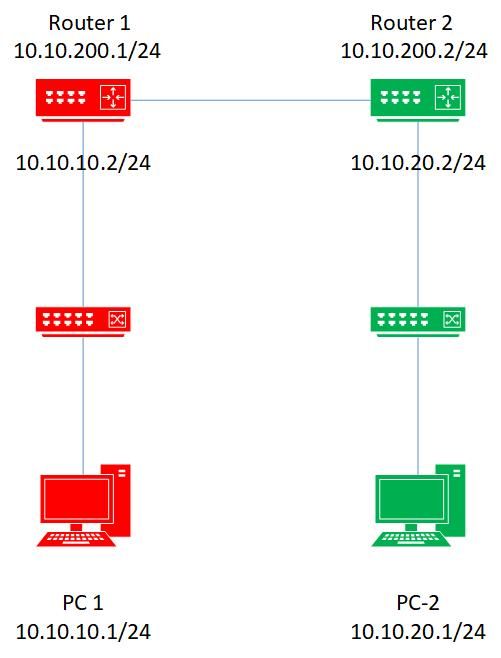 PC 1 can ping Router 1, but not router 2
Router 1 can ping PC 1 and Router 2
PC 2 can ping Router 2, but not router 1
Router 2 can ping PC 2 and Router 1
Here is the screen shot for static routes for router 1
Here is the screenshot for static IP routes on router 2.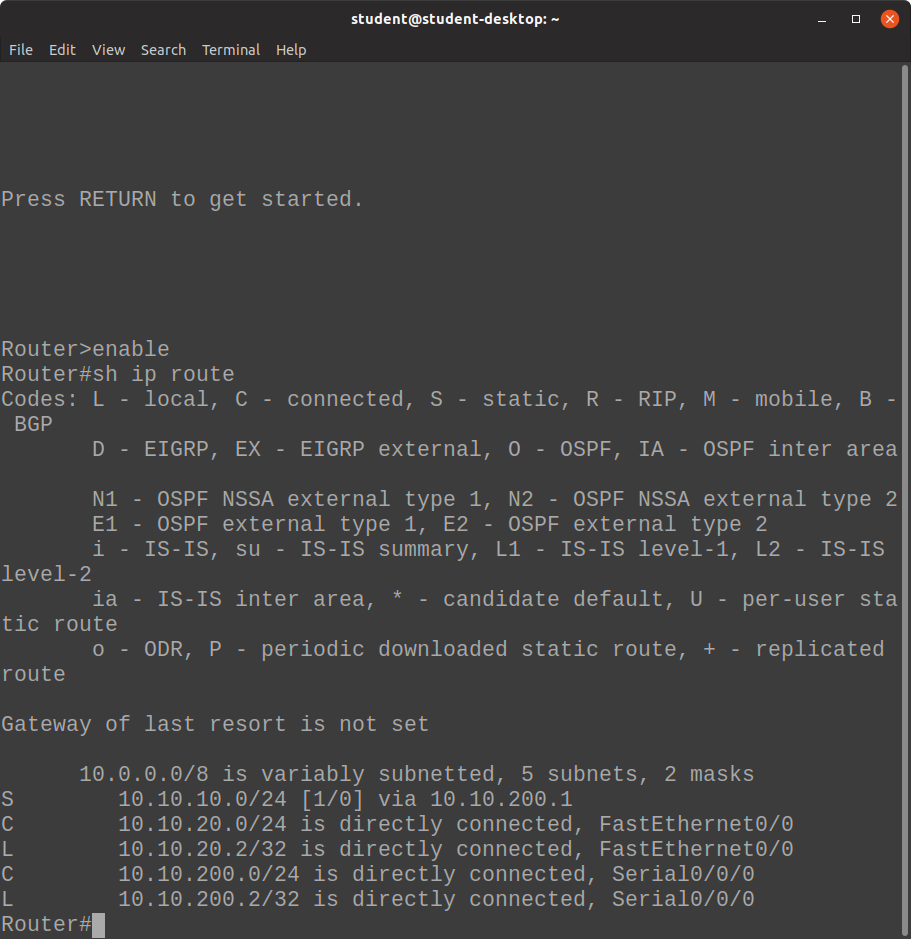 Any suggestions are welcome. Thank you.
1 ACCEPTED SOLUTION
Highlighted
Mark as New

Bookmark

Subscribe

Mute

Email to a Friend
Thanks for everyone's help. All the little pieces fell into place. This is what I did thanks to your help.
Traceroute tried to go out the Internet interface, not the interface I was trying to use for the static route. When I unplugged the internet, everything pinged just fine.
I found a command to allow pinging from a specific interface:
ping -I enp6s0 10.10.10.1
And it pinged just fine.