Beginner
Mark as New

Bookmark

Subscribe

Mute

Email to a Friend
vsat communication on cisco router through c& ku band modem with link failover
it is vsat connectivity..........and we have 40 sites..................
& every site having two modem one c band & another is ku band & also one cisco router.......every wan is coming through modems to switch >>>>to router fe ports.............pls see the diagram & details ////////// suggest me for better solution
In this scenario we have two remote sites (remote side 1 & remote side 2) which is connecting on IP GATEWAY .
Working style of modem:-
They are using c band modem & ku band modem (supports Rip V2).One end of both the modem is connected to switch & another end is communicating over satellite freq with hub BASED IP GATEWAY.
I
Requirement for every site...........

1.If packet is going through wan1 then return path should be wan 1. If forward path is wan 1 then return path should be wan1. Remote side 1 to remote side 2 communication is given below.
2.Means remote side 1 cband modem >>>>>>huB BASED IP GATEWAY ) >>>>then it is going on remote side 2 c band>>>& reverse should be in the same band means C band....
3. i would like all the video & data traffic translated to c band & in case of primary link down C band traffic should be translated on KU band.
FOR VIDEO & DATA, PRIMARY BAND IS C BAND & KU BAND IS SECONDARY.
4. In case of voice , i would like all the voice traffic translated to the Ku band & during primary link down KU band traffic should be translated on C band.
For voice , KU Band is primary & C band is secondary.
5.C band is working in star topology (hub & spoke)& KU band is working in mesh topology.
In this figure, example is given for star.
Diagram attached.
1 ACCEPTED SOLUTION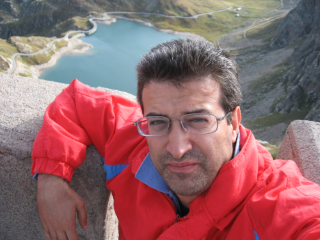 Hall of Fame Master
Mark as New

Bookmark

Subscribe

Mute

Email to a Friend
Hello Vishal,
you can move some steps further in order to improve the solution:
first of all, if VOIP IP subnets are well known and distinct from data vlans you don't even need PBR:
you can use offset-list in a smart way so that Ku band link is the better link for VOIP to VOIP traffic.
hint: you need to use two different access-lists to be invoked under router rip for interface to Ku band and interface to C band
router rip
...
offset .....
offset ....
QoS is needed so you need to mark traffic inbound on the LAN interface and to appy appropriate scheduler on the WAN interfaces to ensure a better treatment to VOIP traffic over data traffic
Hope to help
Giuseppe