Beginner
Mark as New

Bookmark

Subscribe

Mute

Email to a Friend
Hi,
Is it possible for a host (in this case a tape library) to be in multiple vsans on the same switch ?, I can configure multiple vsans but when I go to the host it can only be a member of 1 of them, which kind of defeats the idea of multiple vsan's . I looked at trunking but thats only for switch to switch connectivity as I understand it.
Regards
Scott
Cisco Employee
Mark as New

Bookmark

Subscribe

Mute

Email to a Friend
Hi, An interface can only be in one VSAN.
IVR is needed to virtualize the pwwn to another VSAN, but IVR is not supported on the 9124, however the 9124 could be ISL'ed to an MDS switch that does support IVR.
Another option is to use one VSAN and Zoning to isolate devices.
Regards,
David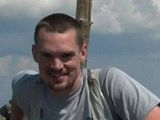 Enthusiast
Mark as New

Bookmark

Subscribe

Mute

Email to a Friend
No, a host HBA port can only be a member of 1 VSAN at a time. If the host needs to connect to storage in a different VSAN then IVR (Inter VSAN Routing) must be configured. Normally you place hosts and storage those hosts need access to in the same VSAN.
VSANs are used to logically separate a single switch/fabric for fault isolation or security. One example is test/dev and production where you have both environments connected to the same switch fabric but want to separate them. In this case you would create 2 VSAN and place test/dev SAN/hosts into one and production SAN/hosts into the other.