Highlighted
Beginner
Mark as New

Bookmark

Subscribe

Mute

Email to a Friend
Cisco 867 ATM0 Not Showing + Question about IOS software
Just got a new 867W router. This router has shiped with ios 12.4 on it (specifically c860-universalk9-mz.124-24.T4.bin) , and for some reason it is not showing the ATM 0 interface. So it's effectivley useless to me at the moment.
Last month i set up a 887 with no hassle. This shipped with ios 15 out of the box. For some reason it seems this one has an old ios version that doesnt fully support the hardware.
I've noticed other people are having this same problem:
https://supportforums.cisco.com/thread/2011066
https://supportforums.cisco.com/thread/2038862
http://www.dslreports.com/forum/r23756978-Re-Config-Cisco-router-867-what-is-the-DSL-interface
The solution seems to be to get ios 15.
As far as i understand it, i have no access to download ios images from the cisco support site without a support contract?
The device is brand new and purchased through a UK retailer.
So can someone advise me how i get the latest IOS for this router, or where i can go to log a support request?
Thanks
Highlighted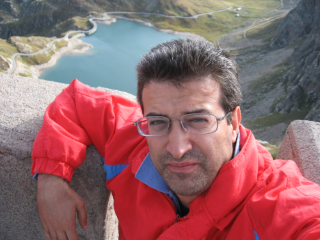 Hall of Fame Master
Mark as New

Bookmark

Subscribe

Mute

Email to a Friend
Hello Paul,
see
http://www.cisco.com/en/US/prod/collateral/routers/ps380/qa_c67_458826.html
Cisco 867
Asymmetric DSL 2 (ADSL2) and ADSL2+ over basic telephone service (Annex A)
12.4(22)YB3 or 15.0(1)M
according to Cisco Feature navigator
search by feature:
ADSL
the image supporting ADSL on platform 867 is:
c860-universalk9-mz.124-22.YB5.bin
the UK retailer should have given you a contract and that can be used to get the image (SMARTNET or something like that)
They could be kind in helping you on this
from feature navigator once the contract is associated to your account you can also download the image on your PC
Hope to help
Giuseppe
Highlighted
Beginner
Mark as New

Bookmark

Subscribe

Mute

Email to a Friend
Thanks for the advise, it has confirmed what i suspected.
I have recieved a response back from the retailer:
The smartnet cover enables you to download software off Cisco website and obtain technical support. You would have to buy it as addon I am afraid. Cisco does not automatically include it with any of their items.

So unfortunately it seems i am stuck. I'm not even sure if my problem warrants a return as "faulty".
Does anyone have any other ideas?