Highlighted
Beginner
Mark as New

Bookmark

Subscribe

Mute

Email to a Friend
etherchannel on oneside configured as
switch#show etherchannel load-balance
EtherChannel Load-Balancing Configuration:
src-dst-ip
mpls label-ip
on other side
S1#show etherchannel load-balance
EtherChannel Load-Balancing Configuration:
src-mac
on one side it is configured with src-mac and other side with src-dst-ip
Thus it have any effect on loadbalnacing as both sides are configured with diffrent parameters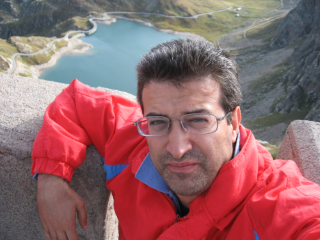 Hall of Fame Expert
Mark as New

Bookmark

Subscribe

Mute

Email to a Friend
Re: etherchannel balncing
Hello Prashant,
the load balancing configured at the two endpoints of an etherchannel can be different.
Simply one side will perform load balancing based on some criteria like src-MAC and the other side will use scr-dest IP.
This configuration can be appropriate if the bundle connects an access layer switch to a distribution / core switch.
The clients connected downstream to the access layer switch have each own MAC address and frames sent to fhe default gateway are differentiated based on source MAC address.
On the other side packets sent from default gateway to clients are differentiated in source and destination IP addresses.
What is important is to achieve load distribution on member links in both directions.
Hope to help
Giuseppe