Beginner
Mark as New

Bookmark

Subscribe

Mute

Email to a Friend
Let me define my networks first
DEFAULT_NETWORK: 192.168.100.0 /255.255.255.0
DMZ_NETWORK: 192.168.20.0 /255.255.255.0
DEFAULT_IP: 192.168.100.254 /255.255.255.255
DMZ_IP: 192.168.20.254 /255.255.255.255
I only have one PC behind the DMZ network, it has the IP of 192.168.20.200. When I ping from this PC to the DMZ GW, it works fine.
So the problem is shown in the attached screenshot1.jpg. First I did a traceroute to the DMZ GW, it worked. Second time I did a traceroute to the DMZ GW, my trace got lost somewhere in the internet.
In screenshot2.jpg, I did a ping test to the PC behind the DMZ. As you can see a timeout at first, then the succeeding pings went through. I am guessing the first ping got lost in the internet.
Can someone explain this behavior?
1 ACCEPTED SOLUTION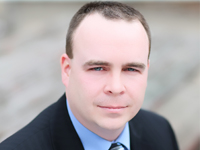 Contributor
Mark as New

Bookmark

Subscribe

Mute

Email to a Friend
If you feel any of the answers were the correct answer, you can mark it as the correct answer and that will "close out" the discussion. Otherwise you can just leave it and it will cycle off the list eventually.
Shawn Eftink CCNA/CCDA Please rate all helpful posts and mark correct answers to assist others searching for solutions in the community.