Highlighted
Beginner
Mark as New

Bookmark

Subscribe

Mute

Email to a Friend
Hi all,
We all know the ip address range and structure of IPv4
In that 127.x.x.x is reserved for loop back ip address for hosts,but commonly we use 127.0.0.1 as a loop back ip address in hosts to check the interface and network card.
Can any one explain me,Why the whole block is reserved for loop back address i.e 127.0.0.0 block which contain 16777214 hosts.
Regards,
Rajkumar.
Highlighted
Hall of Fame Community Legend
Mark as New

Bookmark

Subscribe

Mute

Email to a Friend
Duplicate post.
Sent from Cisco Technical Support iPad App
Highlighted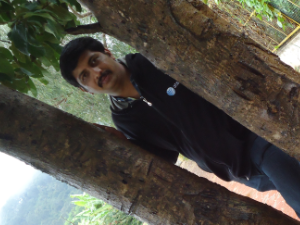 Rising star
Mark as New

Bookmark

Subscribe

Mute

Email to a Friend
The IP address 127.0.0.1 is a special purpose address reserved for use on each computer. 127.0.0.1 is conventionally a computer's loopback address.
Network software and utilities can use 127.0.0.1 to access a local computer's TCP/IP network resources. Messages sent to loopback IP addresses like 127.0.0.1 do not reach outside to the local area network (LAN) but instead are automatically re-routed by the computer's own network adapter back to the receiving end of the TCP/IP stack.
Typically all IP addresses in the range 127.0.0.1 - 127.255.255.255 are reserved for private use, but 127.0.0.1 is by convention the loopback address in almost all cases.
Highlighted

Beginner
Mark as New

Bookmark

Subscribe

Mute

Email to a Friend
Hi Rajkumar
127.0.0.0/8 is simply defined as loopback network by RCF 3330. For more detailed infomations, you can read that document . Basically you can try to ping any IP address, not just 127.0.0.1 and it will work as loopback, they are all mapped on it.
Karthikeyan, that private range you are talking about is 172.16.0.0/12 . Loopback range in general is not reserved for private ip addresses. Actually to be honest I've never heard or read about that use. Feel free to correct me if I'm wrong.
Hope I helped
Regards
Jan Janovic