Beginner
Mark as New

Bookmark

Subscribe

Mute

Email to a Friend
Multiple Vlans on Cisco Catalyst 2950
Hi all,
Am a new comer to this networking. Need you help in resolving the following....
I have a above said switch at my remote office (600KM) which is connected with L2 Point to Point leased line.
Both the ends I have Cisco 3950 catalyst switches with Vlans configured at both the ends.
Now, for obvious reasons I should remove the other end 3950 switch and replace with Cisco 2950 switch.
The other end 3950 is having 4 Vlans configured on 4 ports. Now my requirement is, I should configure 3 Vlans (one for P2P, one for 10 Desktops and one for to bring traffic from other network).
Need your expert advise in achieving this.
A step by step may be useful.
Thanks in Advance
--
Bain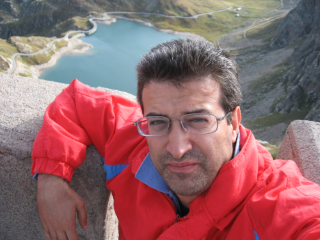 Hall of Fame Master
Mark as New

Bookmark

Subscribe

Mute

Email to a Friend
Hello Vijay,
C2950 is a L2 only switch. This means that it is not able to perform inter vlan routing.
As a result of this, to use it in the remote office you should change the WAN link in an 802.1Q trunk carrying all the Vlans you need in the remote office.
If there are only 10 users you can just deploy a single Vlan spanning the inter-site link and the site with the default gateway provided in your main site
Hope to help
Giuseppe