Beginner
Mark as New

Bookmark

Subscribe

Mute

Email to a Friend
TX9000 37-1335-xx cable replacement
Hi,
I have a client that needs the following cable replacement for a TX9000 telepresence system.
37-1335-xx CABASY,WIRE HARNESS,DP-DP,NON-STND,1.5m
The cable is part of the TS1 codec pack.
From the Cisco Partner Helpline the answer was that the cable is not orderable through CCW.
I would appreciate if anybody can tell me what to do in this situation or if I can buy the cable somwhere or with the pinout or the connectors do it.
I can't tell the client to buy another TX9000 because I can't order the cable.
Thank you very much in advance.
Eduardo Tapia V.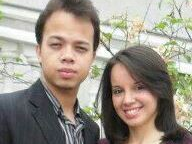 Rising star
Mark as New

Bookmark

Subscribe

Mute

Email to a Friend
Hi Eduardo,
What about TAC support? Have you tried to open a case? If your equipment is covered by a proper contract support, Cisco is responsable to replace any part if necessary. Also, TAC support will perform additional troubleshooting steps to make sure that the cable is really not working properly before making any replacement.
I dont know if you can build a cable like that. I suggest to open a case with TAC.
Paulo Souza

Please rate replies and mark question as "answered" if applicable.
Paulo Souza Was my response helpful? Please rate useful replies and remember to mark any solved questions as "answered".