Options
Mark as New

Mark as Read

Bookmark

Subscribe

Email to a Friend
‎01-11-2017 02:20 PM - edited ‎03-01-2019 06:45 AM
In UCSD templates can be user for VM deployment. In order to speed the deployment process up (in my case by 3 minutes) linked clones can be used.
(Thank you Phani and Mark S.)
The basic steps are as follows:
Convert your VM Template to VM in vCenter
Create a VMware snapshot on the VM
Convert the VM back to VM Template
Run vCenter Inventory in UCSD to discover the snapshot on the VM Template
Edit the vDC Storage Policy and select 'Linked Clone' check box
Edit the Catalog which uses the above VM Template, select the Linked Clone check box and select the Snapshot
****Note*****
VMware Datastore Clusters is not supported. Must use data stores.
In UCSD the image will show a linked clone:
If VM's are deployed agains the template/VM it will show as such:

In the storage policy this check box has to be set: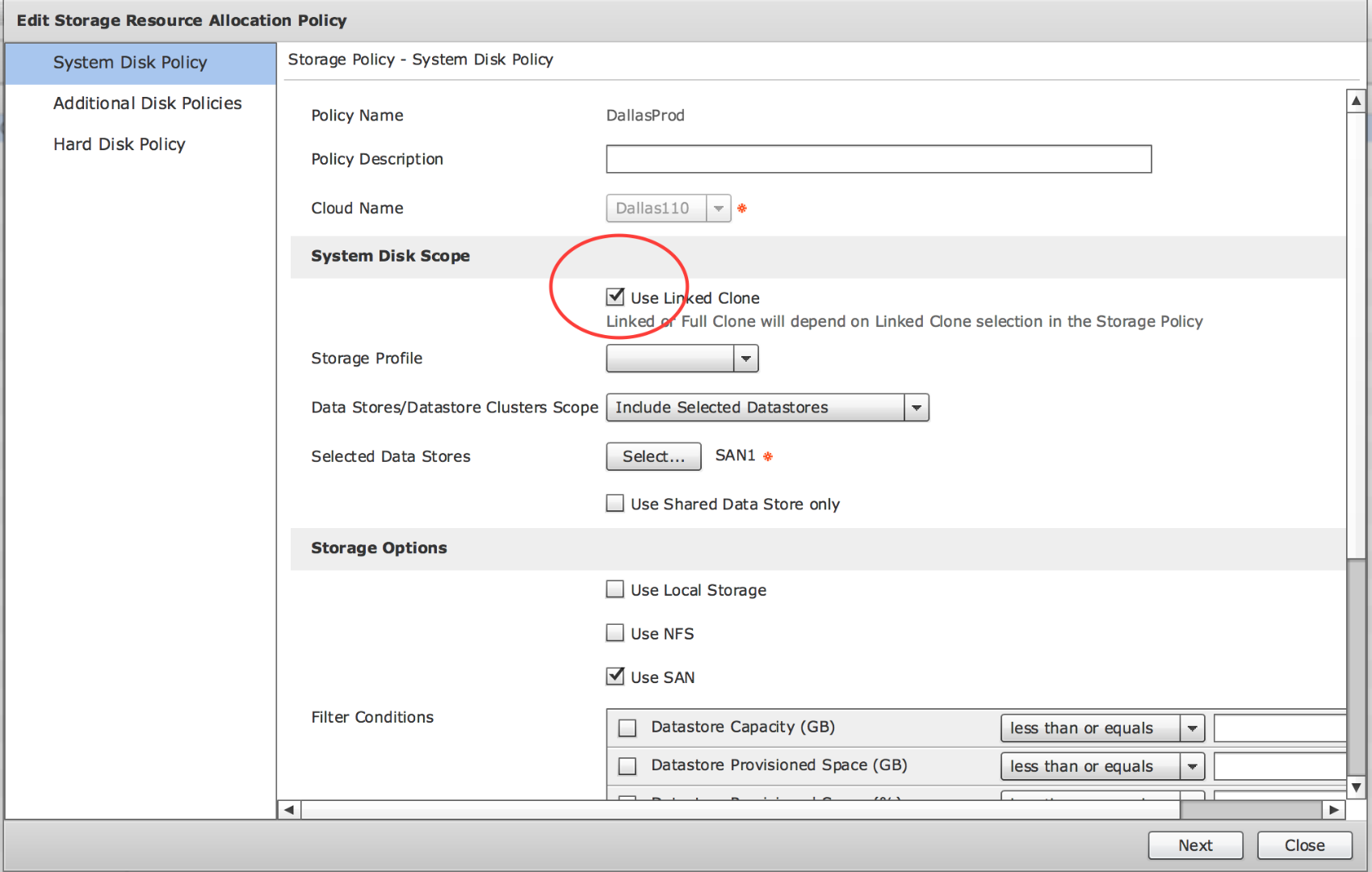 In the Catalog the following check box and image has to be selected: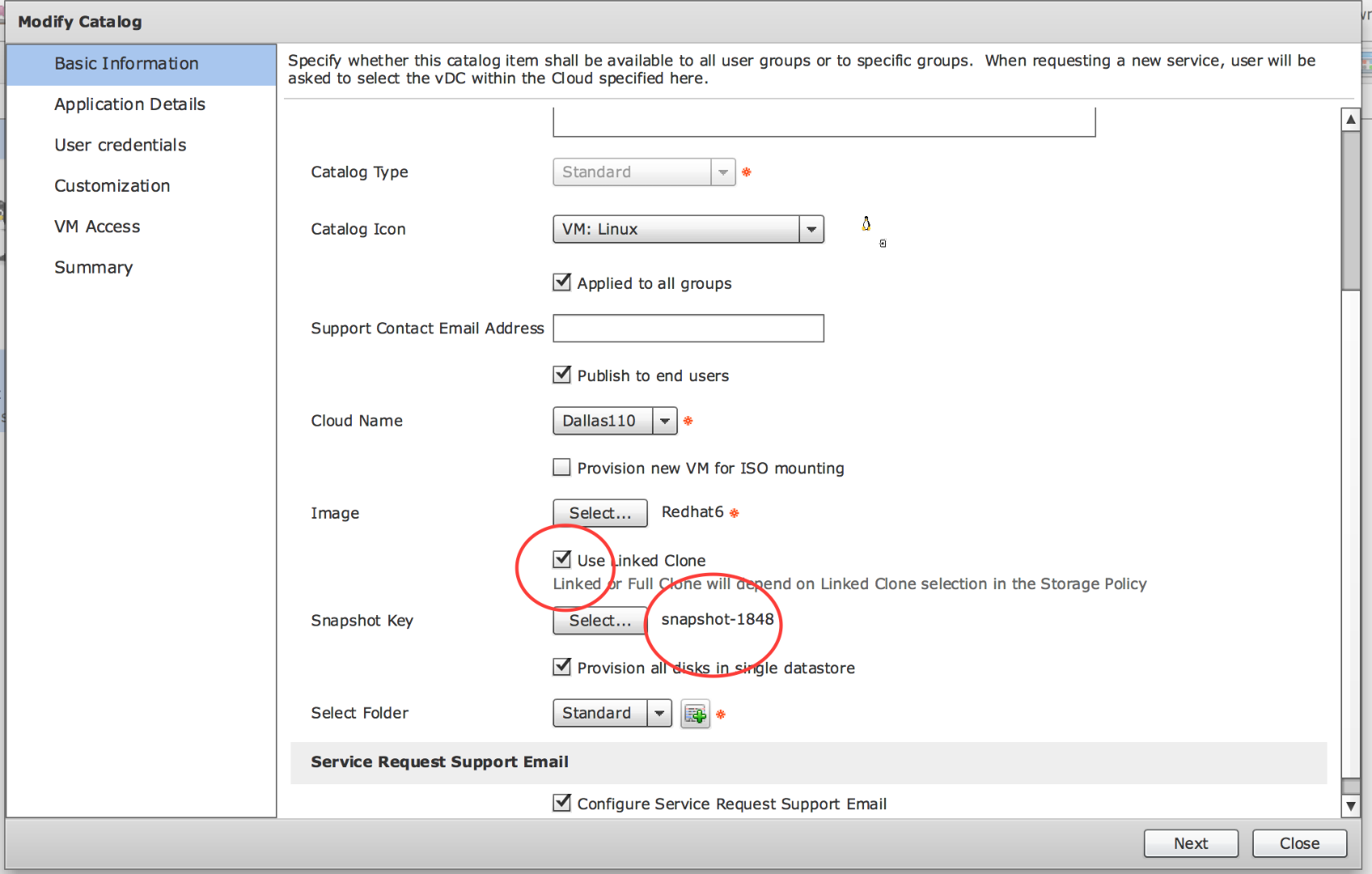 This is documented in the Managing Linked Clones chapter of the VMware Management Guide:
http://www.cisco.com/c/en/us/td/docs/unified_computing/ucs/ucs-director/vsphere-mgmt-guide/5-0/b_UCS_Director_VMware_vSphere_Management_Guide_50/b_UCS_Director_VMware_vSphere_Management_Guide_50_chapter_0110.html
Another example is using a VM deployment workflow task: