Highlighted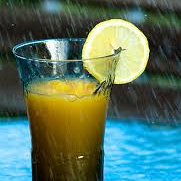 Beginner
Mark as New

Bookmark

Subscribe

Mute

Email to a Friend
Spark Authentication Control
I was wondering if anyone knew of an effective method of enforcing authentication against an approved list in Spark.
Currently, as I understand it, if I setup Spark on a device in my internal network that has access to my file server then that device can login to any Spark account at all. This would allow anyone to get round any sort of DLP policies I might have in place as well as providing a very neat way of bringing malware into the environment over an encrypted tunnel.
Is there a way that I can enforce authentication from the Spark app to only allow login to a certain list of accounts? Whether this is via integration with a local Active Directory server, or some option that integrates a locked down configuration in the local app and a configuration in the Spark Control Hub.
Highlighted
Rising star
Mark as New

Bookmark

Subscribe

Mute

Email to a Friend
That is a good question.
I am not aware of any method to restrict logins to a certain list of users or even lock down the client to at least a single domain. There is nothing availble in the Spark Control Hub, and poking at the .msi for command line switches yields no results either.

Even the Spark pro pack with the compliance features wouldn't help you here from the looks of it.
If this feature is very important to you, you should put in a feature request with your Cisco AM. You can also submit feedback within the Spark App.
I am interested to see if anyone else has ideas/solutions as well.