Highlighted
Beginner
Mark as New

Bookmark

Subscribe

Mute

Email to a Friend
Unity UM License Question
We currently have 3 Unity servers each with different number of ports and subscriber licenses. We have this due to the way our Exchange 5.5 system was configured with Multiple Sites and the the way that Unity worked with Exchange 5.5. We have recently migrated over to Exchange 2003 and are looking to rationalise the Unity servers.
Unity Servers:
TCH-UM 7835 32 Ports 2 Languages 500 UM Subscribers 4 TTS
QUE-UM 7825 16 Ports 2 Languages 300 UM Subscribers 2 TTS
DUN-UM 7835 16 Ports 2 Languages 200 UM Subscribers 2 TTS
What would like like to do is pull all the users on to one Server and have a second server as a failover
7835 32 Ports 2 Languages 1000 UM Subscribers 4 TTS PRIMARY
7835 32 Ports 2 Languages 1000 UM Subscribers 4 TTS SECONDARY/FAILOVER
Can you tell me how we can go about doing this. TIA
Sorry - Should have said all servers are running 4.0.5
Highlighted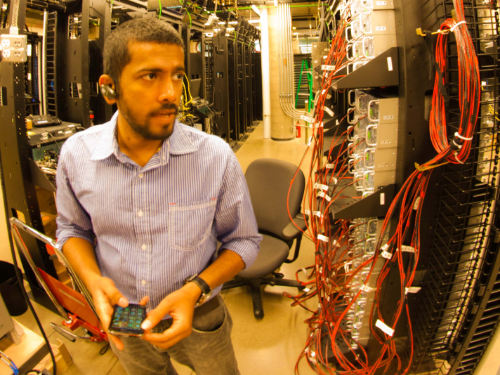 Advisor
Mark as New

Bookmark

Subscribe

Mute

Email to a Friend
Since you want to move to a failover configuration, you will need to purchase failover licenses for users (1000) and failover ports. Your licenses (1000) and ports (32) for the primary server can be aggregated by contacting licensing@cisco.com and asking for combining the licenses on the three servers (you may need to furnish the PAK numbers or SO Numbers of the original order and mac-address of the new primary server.
For the failover server, you will need to contact your VAR and buy the failover ports and licenses, and also any server hardware you require.
HTH
Sankar
PS: please remember to rate posts!