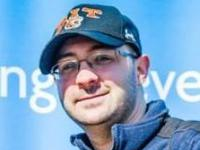 Cisco Employee
Mark as New

Bookmark

Subscribe

Mute

Email to a Friend
NAM Clean Uninstall Script
Hi team,
I have a large NAM customer that I'm working with who has continually run into issues with the NAM client due to the changes that Microsoft makes regularly to how the networking drivers interact with the AnyConnect NAM client.
The biggest issue they run into is that older versions of NAM are rolled back to, or that they can't upgrade devices in place as Microsoft moves to a deployment services model with a new service patch every month or so. When this occurs, they almost always hit a blue screen or bug with NAM. Right now they would just be happy with a work around of a clean uninstall script for NAM and all AnyConnect components, which does not exist - registry information continues to exist for AnyConnect which impacts the install and rolls back the version, causing a continual issue unless manual intervention is used. Is something like this being developed or does it currently exist? Is there any way to completely remove all NAM and AnyConnect components to ensure that a clean install will fix issues after upgrade?
Are we working with Microsoft to better align with their upgrade models so that we don't have compatibility issues in the first place, so I can better assure the customer of our commitment to their success?
1 ACCEPTED SOLUTION
Cisco Employee
Mark as New

Bookmark

Subscribe

Mute

Email to a Friend
Hi Patrick,
The VPN disconnects when connecting on WiFi is a known issue which appears to be another Microsoft upgrade issue. We currently have a Premier case open with them to investigate and they have reproduced the issue. We have a defect filed for referencing with customers, (CSCvd73562)
The original issue upgrading from 1511 to 1607 was fixed as long as you install the April 11th Windows 10 patch while doing the upgrade. We also have another issue where Microsoft requires you to uninstall NAM when upgrading to 1703. Microsoft mistakenly put a block on Win 10 to Win 10 + upgrades when NAM is installed. The block should only exist when upgrading from Win 7 or 8(.1). Microsoft is correcting this in a June release.
Thanks,
Steve S.