Mark as New

Bookmark

Subscribe

Mute

Email to a Friend
AP's not connecting to primary controller
We have three 4404-100 controllers running 4.2.130 and roughly 170 AP's spread across 35 buildings. The controllers are all connected at the core (Three 4507's) and AP's are routed to them. I am using DNS for new AP's to find the controller and then setting a primary and secondary controller on them. AP's are not (randomly), connecting to their primary controller.
Basicially there is a core (three 4507's at the main switch room), a distribution switch at each building, and access switches where AP's are connected. We have routing from the Core to Distribution and from Distribution to Access it is layer 2. AP's are in their own managament VLAN with local DHCP (on the distribution switches).
Any help would be appreciated.
I have AP fallback enabled, OTAP disabled, I am not using option 43/60, all three controllers are in the same mobility group, and I am not using an IP helper address on building wireless VLANs.
If I find an AP on a controller that is supposed to belong to another controller, I restart it, and it associates to the same (wrong), controller. I am at a loss for what I going on.
I am using H-REAP at all these buildings but I don't think that has anything to do with this issue.
Mark as New

Bookmark

Subscribe

Mute

Email to a Friend
I also attached the "show logging" of an AP after I rebooted it. This AP has a primary of WLC_ESC_3 and secondary of WLC_ESC_1.
You can see in the log that it joins WLC_ESC_1, then tries to join the primary WLC_ESC_3 and does receive a join response. It then connects to WLC_ESC_1. I have access point on that subnet connecting to WLC_ESC_3. We have no access lists or firewalls between the access layer and the controllers.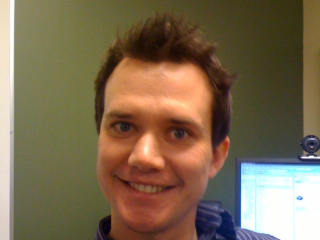 Beginner
Mark as New

Bookmark

Subscribe

Mute

Email to a Friend
One more piece of information. I found an AP on WLC_ESC_3 in the same building as the AP in the previous post. It has a primary controller of WLC_ESC_3 and secondary of WLC_ESC_2. I restarted the AP and it connected to the same WLC_ESC_3. I attached the log on this as well. I notice that after the AP joins it gets a "CHANGE_STATE_EVENT" and I'm not sure why it does that?