Highlighted
Beginner
Mark as New

Bookmark

Subscribe

Mute

Email to a Friend
3 ACCEPTED SOLUTIONS
Highlighted
Cisco Employee
Mark as New

Bookmark

Subscribe

Mute

Email to a Friend
* SSH to your APIC(s) as "admin" user
* Use the "eraseconfig setup"
ie.
apic1:~> e
eraseconfig Erase configuration, restore to factory settings
apic1:~> eraseconfig
<CR> Carriage Return
setup Erases the setup data
I hope this helps!
Other reference material:
Cisco APIC Troubleshooting Guide
http://www.cisco.com/c/en/us/td/docs/switches/datacenter/aci/apic/sw/1-x/troubleshooting/b_APIC_Troubleshooting/b_APIC_Troubleshooting_chapter_0101.html
Highlighted
Cisco Employee
Mark as New

Bookmark

Subscribe

Mute

Email to a Friend
Hello,
If the admin user will not authenticate, try to log in through rescue-user. rescue-user is sort of a emergency user that will log in even if the APICs are not in a cluster. you can run admin level commands such as "eraseconfig setup"
Thanks for using the Support Forums! Have a nice day.
Highlighted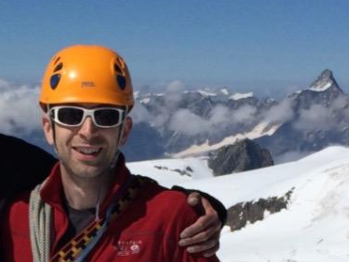 Beginner
Mark as New

Bookmark

Subscribe

Mute

Email to a Friend
After spending several hours yesterday searching for an answer, I wanted to comment with the commands in the newer versions of ACI (specifically 1.2(2g)).
The eraseconfig command no longer appears to delete the whole fabric, some things are left behind. To wipe the fabric completely, these are the steps which worked for me (provided by a friendly contact at Cisco Advanced Services):
connect to the CLI on each switch node (all leaves and spines) and run:

Node# setup-clean-config.sh
Node# reload
This command will reload the chassis, Proceed (y/n)? [n]: y
connect to the CLI on each of the APICs - log in as either "admin" or "rescue-user"

acidiag touch setup
acidiag reboot
This left me with a clean fabric as it was when it came off the back of the delivery truck (except for the CIMC addressing which is fine).
The Cisco AS advice I got for re-building is to adopt the following sequence:
Power on 1 APIC only
Go through the wizard for the basic configuration either using a monitor and keyboard connected to the device or over the CIMC connection
Logon to the ACI APIC GUI (https://oobMgmtAddress)
Perform fabric discovery, assign node ID's and names
Once all nodes in the fabric are discovered, power on APIC 2
Go through the wizard on APIC 2
Once APIC 2 shows in the fabric topology, power on APIC 3
Go through the wizard on APIC 3
I hope this helps some people who, like me, come across this article with newer ACI versions.
Andrew