Highlighted
Beginner
Mark as New

Bookmark

Subscribe

Mute

Email to a Friend
Jabber 9.0.5 and Google Talk integration
I am unable to setup IM communications between a Jabber for Windows client and a GTalk user. All of this is new to me. I have read the Interdomain Federation document talking about XMPP communication and have setup the _xmpp-server SRV records on our internal and public DNS servers along with opening port 5269 on our firewall. I created a PAT entry on our firewall to point the public SRV record IP address to our Presence 8.5 server.
Jabber for Windows works just fine internally. I have also been able to setup Jabber IM on the iPhone and most of the Jabber 9.0.1 app on the iPhone and have been able to get them to work via VPN.
What am I missing to get Jabber for Windows to communicate with a GTalk user? I am finding very little documentation on the setup process. I cannot locate the XMPP log files and RTMT is not showing a way to pull the XCP logs off of the system either.
Thanks for your help.
Highlighted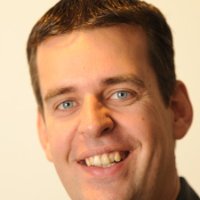 Contributor
Mark as New

Bookmark

Subscribe

Mute

Email to a Friend
Re: Jabber 9.0.5 and Google Talk integration
Dont know if rtmt for 8.5 is exactly the same as 8.6 or 9.0. But have a look at the logs of the XMPP federation connection manager service. It should show the XMPP federation events.
Also, gtalk doesn't do secure XMPP. Make tls optional and do not require a client certificate.
Regards,
Erik
Sent from Cisco Technical Support iPad App