Contributor
Mark as New

Bookmark

Subscribe

Mute

Email to a Friend
Jabber for iPad call button missing
We are just beginning to try Jabber and having a problem with the call button missing for contacts on the iPad. I can see the chat button, block contact and delete contact but not the call button. I do have the dial pad available from the top right menu and can make calls. I think there is some configuration that is missing.
Terry
Message was edited on April 19, 2013: Lisa Marcyes from the Cisco Collaboration Community Team added community category and tags for greater ease in filtering (no change to content).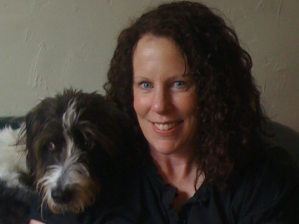 Rising star
Mark as New

Bookmark

Subscribe

Mute

Email to a Friend
Terry,
I am sorry to hear that you are experiencing problems with your Jabber for iPad. I recommend you post this and future technical support questions to the Cisco Support Community (https://supportforums.cisco.com/index.jspa)--specifically to the Jabber Clients Support Community where our Cisco technical support experts provide assistance. Another option is to open a ticket with the Cisco Technical Assistance Center (www.cisco.com/go/support) to get expert debugging assistance.
We do encourage you to participate in the Cisco Collaboration Community and to also join our Cisco Collaboration User Group program! In the community, we encourage your discussion/sharing around collaboration topics and Cisco Collaboration Solutions, including business and IT requirements, industry trends, process, culture/organization issues, how collaboration can be used to transform businesses, vendor selection, adoption, training, architecture, licensing, and product features/functionality. If you are a customer or partner, you can also join the user group program to be eligible for member-only events and influence product direction.
We hope to hear from you again.
Kelli Glass
Moderator for the Cisco Collaboration Community

Beginner
Mark as New

Bookmark

Subscribe

Mute

Email to a Friend
Could be the problem with LDAP directory settings or telephone number for the contact is not set.
Can you see the telephone number attribute of the contact? If not, Jabber for iPad doesn't show Call button.
Beginner
Mark as New

Bookmark

Subscribe

Mute

Email to a Friend
The Telephony Number in LDAP has to be populated. You can view the profile of the user in Jabber to determine if there is a phone number listed. If not, go into your LDAP and add the number that matches the CSF or TAB soft phone device and the call button will show up.