Options
Mark as New

Mark as Read

Bookmark

Subscribe
I just finished to write a comprehensive certificates preparation for Cisco Meeting Server Clustering. Through 60 pages I explained in detail, how to create certificates for database cluster, callbridge cluster, certificate chain for webbridge3, certificates for streamer and recorder and certificates for scheduler. The document has the following content. It's the best scenario I did about Cisco Meeting Server, it goes indepth into the certificates preparation.
I will share it next month.

Requirements:

· CMS1, CMS2 and CMS3 are planned to run a cluster database, CallBridge and WebBridge.
· CMS1 must be configured with the Scheduler service.
· CMS4 must be added with the CallBridge and WebBridge services only.
· CMS5 must be configured with the Recorder and Streamer services.

1. Cluster Database Configuration between cms1 cms2 and cms3
2. WebAdmin CallBridge and WebBridge Certificates
3. Enabling the Web Admin Service
4. Enabling the CallBridge service
5. Enabling the WebBridge 3 service
6. CallBridge cluster configuration
7. Active Directory integration
8. Cisco Unified Communication Manager Dial Plan
9. Cisco Meeting Server Dial Plan
10. Integration of new node cms4 with CallBridge and WebBridge without the database
11. Enabling the Recorder and Streamer services on a dedicated server
12. Enabling the Scheduler service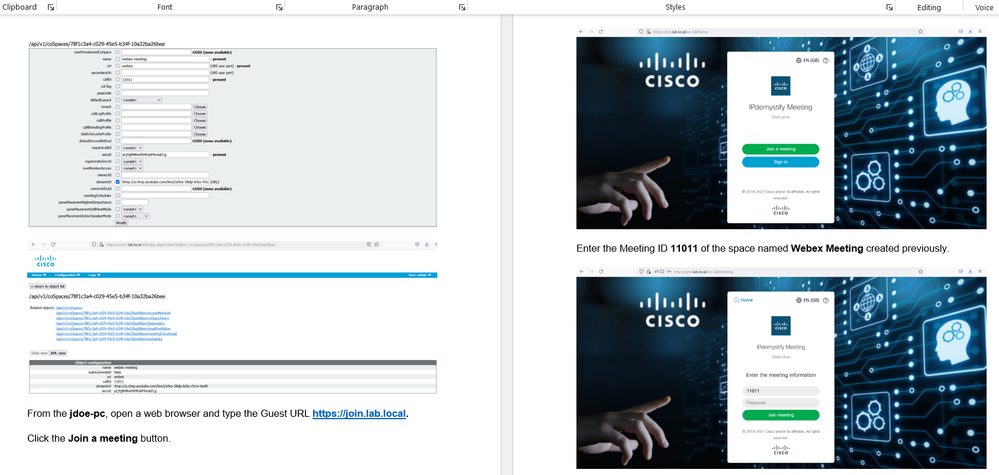 1 Comment
You must be a registered user to add a comment. If you've already registered, sign in. Otherwise, register and sign in.