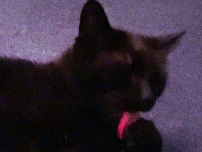 Beginner
Mark as New

Bookmark

Subscribe

Mute

Email to a Friend
Issue with DHCP lease for IP Phone over Nexus Core
we have recently moved to use Nexus 9336 pair connecting over vPC domain replacing Juniper Core switches. We also have Nexus 93180s ToR switches connecting directly to Nexus 9336. All DC Server are connecting to these ToR switches. The Core is connecting to campus LAN Core which are pair of Cat 6509 and aren't running as VSS pair but standalone L3 devices for the network. All Campus access switches are connected via these Cat 6509 switches. All campus LAN VLANs are configured with HSRP SVI between these Cat 6509 pair and have gateway towards HSRP SVI Nexus 9336 vPC domain pair. All Server side VLANs are configured as SVI HSRP on Nexus 9336 and all ToR are just L2 devices.
We see all Data side network working fine and getting DHCP lease from DHCP server hosted via ToR Nexus 9318s but IP Phones and Cisco APs not getting their DHCP lease. Also quite weird that we have Avaya phones which have no issue and working fine.
Anybody have any idea why Cisco IP Phones and Cisco APs not getting DHCP lease across Nexus 9336.