Highlighted
Beginner
Mark as New

Bookmark

Subscribe

Mute

Email to a Friend
A lot of calls with numbers "100" and "101". Looks like self calls.
Hi!!
Some our codecs have same problem. They recieve outbound calls from numbers "100" and "101". And if look clother this calls cominf from the same white IP address as address of codecs. So it means codecs calls by itself. And this call repeats too often last time(approximetly 30 times per day)
Why it happens and How to solve it?
With Best Regards,
Andrei Razumets.
Highlighted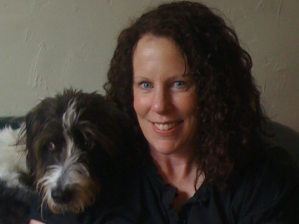 Rising star
Mark as New

Bookmark

Subscribe

Mute

Email to a Friend
Andrei,
I'm sorry to hear you are having problems with your codec. I recommend you post this and future technical support questions to the Cisco Support Community (https://supportforums.cisco.com/index.jspa) where our Cisco technical support experts provide assistance. Another option is to open a ticket with the Cisco Technical Assistance Center (www.cisco.com/go/support) to get expert debugging assistance.
We do encourage you to participate in the Cisco Collaboration Community and to also join our Cisco Collaboration User Group program! In the community, we encourage your discussion/sharing around collaboration topics and Cisco Collaboration Solutions, including business and IT requirements, industry trends, process, culture/organization issues, how collaboration can be used to transform businesses, vendor selection, adoption, training, architecture, licensing, and product features/functionality. If you are a customer or partner, you can also join the user group program to be eligible for member-only events and influence product direction.
We hope to hear from you again.
Kelli Glass
Moderator for the Cisco Collaboration Community

Highlighted
Enthusiast
Mark as New

Bookmark

Subscribe

Mute

Email to a Friend
Andrei,
what you see is hacking attempts. Every VCS deployed outside of firewall will be discovered within 2-3 days and it will start getting these calls. They come from all over the world. Properly configured VCS will reject them with 404/Not Found error message.
You see VCS IP number in calls since this is how SIP work. It isn't your VCS calling itslef, but rather the hackers trying to probe if they can register with your SIP proxy and then make a VoIP call. There must be some SIP proxies out there that use unprotected numbers such as 100/101.
Every server on the planet is scanned for vulnerabilities 1000s times a day. SIP proxies are no different. Unless number of such calls escalates to the DoS attack level this is a nuisance rathr than a problem.