Highlighted
Beginner
Mark as New

Bookmark

Subscribe

Mute

Email to a Friend
CUCM Software Packages do not match accross all nodes
Hello Team,
customer has installed fresh CUCM 8.5.1 Cluster with 1 Publisher and 6 Subscribers virtualized on 2 x UCS C210M2 (3 and 4 VMs with VM-Profile 7845 5000 Users from CCO). Each installation process did complete from the same install-media without visible errors and the services are distributed along the VMs within the Cluster. No operational problems are known at this point. All Servers have the same Database Replication count and a good Replication status as of Database Status Report.
However, in the CUCM Reporting Tool there is in the Cluster Overview Report a warning, that for one of the installed nodes the software does not match to the rest of the cluster.I fact there seems to be some files/packages missing.
The messages in the Report look like this:
The version 3.15.2(3) of MAKEDEV on (...) does not match across all nodes
The component MAKEDEV is not installed on node (...)
Its happening for the components such as MAKEDEV, OpenIPMI, OpenIPMI-libs, PyXML, SysVinit, acl, acpid, activation and some more.
The missing components messages are all from the same Subcriber Node.
Is there any explaination what may happened during the installation and can I repair this status without reinstalling the complete
subscriber node.
best regards
Highlighted
Enthusiast
Mark as New

Bookmark

Subscribe

Mute

Email to a Friend
hi,
I had a very similiar problem recently when building an 8.6.2 cluster.After finishing the install one of the subscribers had missing components and a mis match.We looged a TAC case but and we we're recommended to re install again.
We re installed using different media and it worked.I don't think you have any option but to re install again i' afraid.
Regards
Mark
Highlighted
Beginner
Mark as New

Bookmark

Subscribe

Mute

Email to a Friend
Thx Mark for your answer. I´ve verified the checksum on the install media and its verified as ok. So I would sleep much better knowing that all VMs are installed using the same source media. However, there might be something happened during the installation of the last subscriber I´m am not aware of and therefore I really might to contact TAC and probably then to reinstall this node. But still waiting for other comments and trying to avoid that...
Highlighted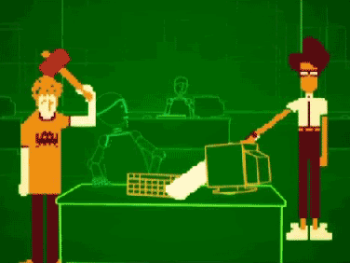 Cisco Employee
Mark as New

Bookmark

Subscribe

Mute

Email to a Friend
Hi Alfred,
Was a DRS restore done onto the fresh installed virtualized UCM cluster i.e. was a migration from MCS to UCS done in this process? If yes, then the following defect is a match:
http://tools.cisco.com/Support/BugToolKit/search/getBugDetails.do?method=fetchBugDetails&bugId=CSCtn46780
Workaround:
Note -- Only follow this procedure if the servers were migrated and restored from different hardware!
The componentversion records for a provisioned server can be deleted and repopulated with the following procedure.
1)     Delete the componentversion records for a specific server (the server that was migrated and restored from different hardware).  Execute following from admin cli.
a.     run sql DELETE FROM componentversion WHERE fkprocessnode IN (SELECT pkid FROM processnode WHERE name='')
2)     Repopulate the componentversion records by restarting Cisco Database Layer Monitor service from admin cli.
a.     utils service restart Cisco Database Layer Monitor
The new componentversion records should only be pertinent to the new hardware.
HTH.
Regards,
Harmit.