Beginner
Mark as New

Bookmark

Subscribe

Mute

Email to a Friend
Peer Firmware Sharing - Brand New Devices
Hello,
I have about 200 7942G's which I will be deploying soon and firmware typically gets pulled across our WAN. I been reading up on this "peer firmware sharing", however I am still a bit confused on how it works. I have taken 5 brand new phones out of the box and plugged them in at the same time and each are pulling firmware from across the WAN, not a local peer. I have tried letting one finish and then booting up a few more, but no success. Am I missing something? HELP !!!!
Hall of Fame Community Legend
Mark as New

Bookmark

Subscribe

Mute

Email to a Friend
Hi James,
Did you do the config show below?
Peer Firmware Sharing
The Peer Firmware Sharing feature adds support for image upgrade optimization for the Cisco Unified IP Phones. When enabled on a root IP phone, Peer Firmware Sharing designates the phone to make a request for an image file. This establishes a transfer hierarchy and transfers the firmware image file from the root IP phone, down to the other IP phones in the hierarchy.
Peer Firmware Sharing also allows for the designation of a remote logging machine, a Log Server, for debugging Peer Firmware Sharing firmware image update logs that are sent to the remote logging machine.
Peer Firmware Sharing remains disabled by default. To enable peer firmware sharing to upgrade firmware for a few phones, in Cisco Unified Communications Manager Administration,
choose Device > Phone > Add New. Then, from the Phone Configuration window, choose Peer Firmware Sharing from the Product Specific Configuration Layout section.
BAT Considerations
To use Peer Firmware Sharing to upgrade firmware for many phones at once, set the Peer Firmware Sharing field in the Phone Template window of the BAT (Bulk Administration > Phones > Phone Template).
Cheers!
Rob
PS:Have a look at this great blog from Bill Bell
http://www.netcraftsmen.net/component/content/article/70-unified-communications/758-options-for-distributing-cisco-phone-firmware.html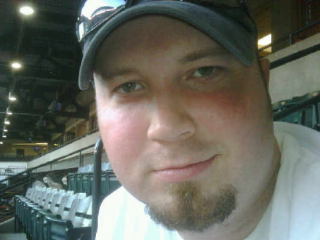 Enthusiast
Mark as New

Bookmark

Subscribe

Mute

Email to a Friend
New phones will have to be upgraded to the firmware load that TFTP server hands out in the config file of the initial boot of the phone via the traditional firmware loading process. After the phone registers to CUCM for the first time, the Peer Firmware Sharing setting will be in effect, which will only benefit you for future firmware upgrades. Another option you have is to configure the local router as a TFTP "load server" and source your firmware loads off of it locally.
You can read about that here: http://www.cisco.com/en/US/prod/collateral/voicesw/ps6882/ps6884/white_paper_c11-583891_ps10451_Products_White_Paper.html