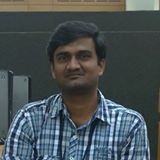 Beginner
Mark as New

Bookmark

Subscribe

Mute

Email to a Friend
Q-in-Q between Cisco PE and Huawei CPE
Hi Techs,
I have a Cisco PE Cisco7200 and Huawei CPE with double tagging on sub interface at PE. Huawei CPE has subinterfaces with dot1q termination vlan id (each subinterface has particular CE vlan id applied).
The problem is with BGP session unstable over this service. Even the SSH to CPE drops/hungs in between suspecting it to be with TCP layer.
Tried with possible tcp adjust mss on CPE but no luck. ISP has confirmed no problem with the lease line and supports Q-in-Q feature.
Is there anything that needs to be checked, verified at Cisco or Huawei CPE end ?
Regards,
Santosh
Beginner
Mark as New

Bookmark

Subscribe

Mute

Email to a Friend
Hi
Same problem was with us as well and is due to subinterfaces in Huawei dropping specific traffic.
Check by removing Huawei from network or on a parellel setup eliminating Huawei if feasible.
Moreover you can check by deleting subinterface from Huawei and using single VLAN for customer BGP sessions and SSH.
Vikram Sisodia
CCIE #49587
JNCIA-JunOS
Beginner
Mark as New

Bookmark

Subscribe

Mute

Email to a Friend
Hi ,
as you mentioned SSH connection to CPE (Huawei Rotuer) is dropping/Hanging, it might be a problem related to Access-list allowing management traffic to Router, we had the same problem.
A user who's IP was not white-listed in ACL was able to SSH the router but his connection was getting hang and terminated in between.
After having a Wireshark trace we found that TCP-reset packets are in huge number and further investigation revealed that user IP was not whilte-listed in ACL and same was resolved after adding IP to ACL.
I recommend to take capture on Huawei router and open it in Wireshark to check reason behind packet drop.