Highlighted
Beginner
Mark as New

Bookmark

Subscribe

Mute

Email to a Friend
Troubleshoot QOS in packet drop
Hello guys,
Need your help to understand below highlighted.
I am getting exceed drops in QOS voice class and value is showing as -ve.
Anyone having any idea about this? is it is a bug or what? Please suggest your ideas. Thanks.
Class-map: VOICE-OUT (match-any)
5273617 packets, 848716051 bytes
30 second offered rate 281000 bps, drop rate 1000 bps
Match: access-group 110
5273617 packets, 848716051 bytes
30 second rate 281000 bps
Priority: 2048 kbps, burst bytes 51200, b/w exceed drops: -5170
QoS Set
precedence 5
Packets marked 5273618
#mpls #QOS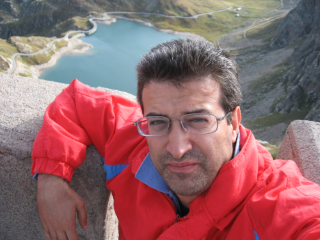 Hall of Fame Expert
Mark as New

Bookmark

Subscribe

Mute

Email to a Friend
Re: Troubleshoot QOS in packet drop
Hello akhildevv,
I think this can be considered a cosmetic SW bug.
clearly you cannot have a negative number of drops.
also the total number of packets in the class is 5273617 so this cannot be the result of a wrapping of a 32 bit counter.
the offered rate is 281000 bps far less then 20148 kbps so your device should not be dropping any packet.
Hope to help
Giuseppe