Beginner
Mark as New

Bookmark

Subscribe

Mute

Email to a Friend
ISE-PIC domain user permissions
Hello,
We are implementing ISE PIC - Stealthwatch integration via pxGrid.
One of the requests is to create ISE PIC user with certain permissions to use DCOM and WMI root access, as depicted in a great instructions on the link.
Customer want to know which WMI root/CIMv2 commands does ISE PIC user executes while accessing the domain controllers?
Also, on Windows Server 2016 there are limitations on providing permissions for DCOM and WMI root/CIMv2 usage. While defining permissions for ISE PIC user on DC, there also needs to be defined on which part do permissions refer to. On the whole domain or on certain Application.
On the instruction link there is a registry key value for an App id 76A64158-CB41-11D1-8B02-00600806D9B6. Does permission need to reffer to just on this App id or on the entire DC?
Thanks you,
Miroslav Vucevski
1 ACCEPTED SOLUTION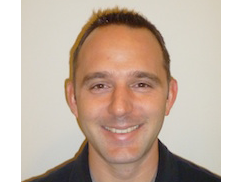 Cisco Employee
Mark as New

Bookmark

Subscribe

Mute

Email to a Friend
These are the commands we use:

SELECT * FROM __InstanceCreationEvent WHERE TargetInstance ISA 'Win32_NTLogEvent' AND TargetInstance.LogFile = 'Security' AND (TargetInstance.EventIdentifier = 4768) AND (TargetInstance.EventType = '4')

Regards,
-Tim