Cisco Employee
Mark as New

Mark as Read

Bookmark

Subscribe

Email to a Friend
Intelligent WAN (IWAN) Application for the Cisco® Application Policy Infrastructure Controller - Enterprise Module (APIC-EM) allows you to accelerate the deployment of IWAN and align to business priorities based on applications and user needs.
So what's new in 1.2?
The IWAN Application update 1.2.0.1594 brings a number of new features and improvements. APIC-EM IWAN App continues to simplify WAN deployments by providing a highly intuitive, policy-based interface that helps IT abstract network complexity and design for business intent.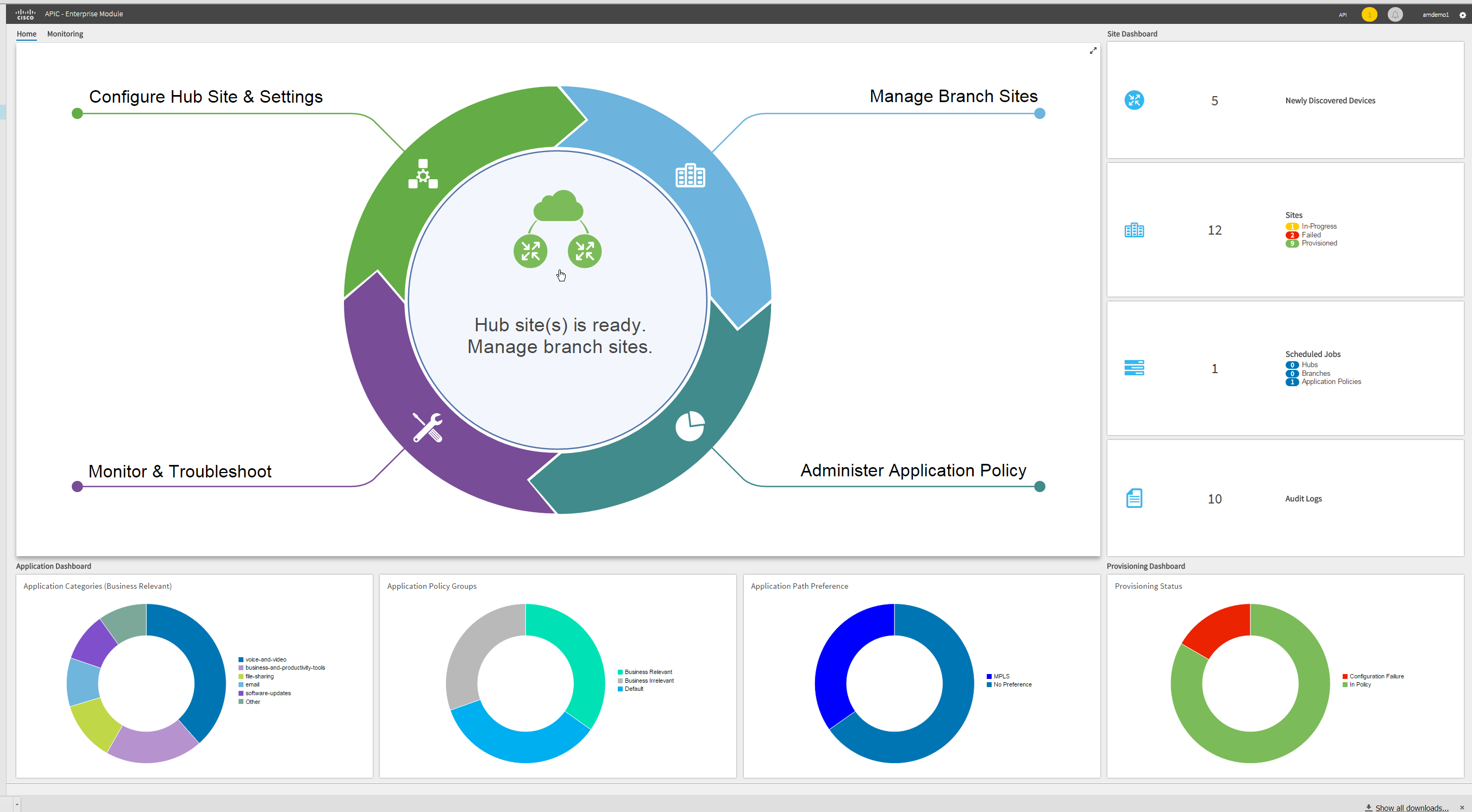 Business policy is automatically translated into network policies that are propagated across the network. This solution enables IT to accelerate the transition to hybrid WAN, and quickly realize the benefits of Software-Defined WAN (SD-WAN): lower costs, simplified IT, increased security, and optimized application performance.
Cisco IWAN App includes the following features: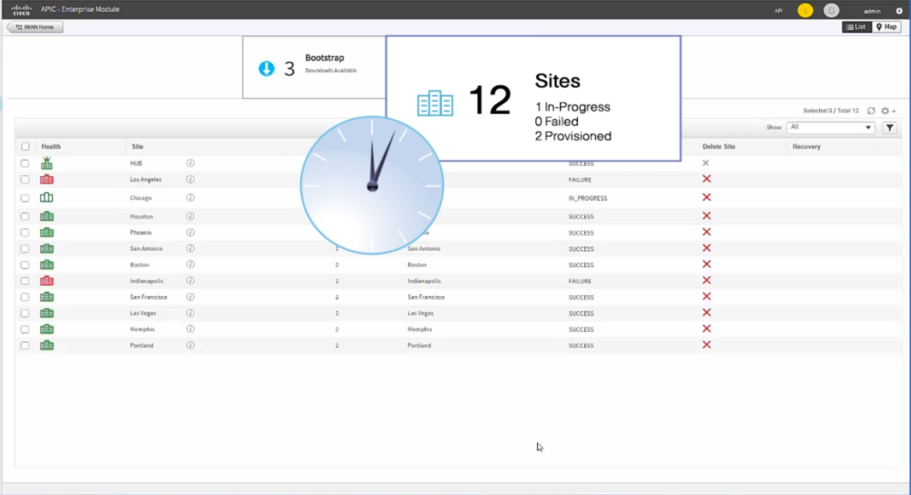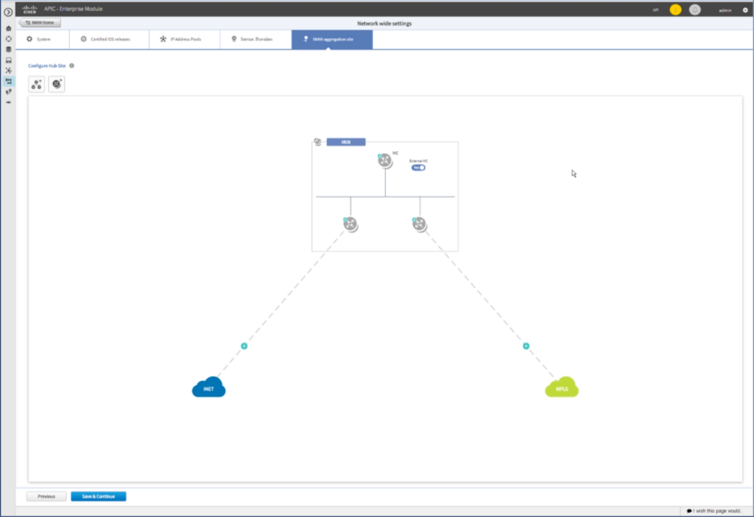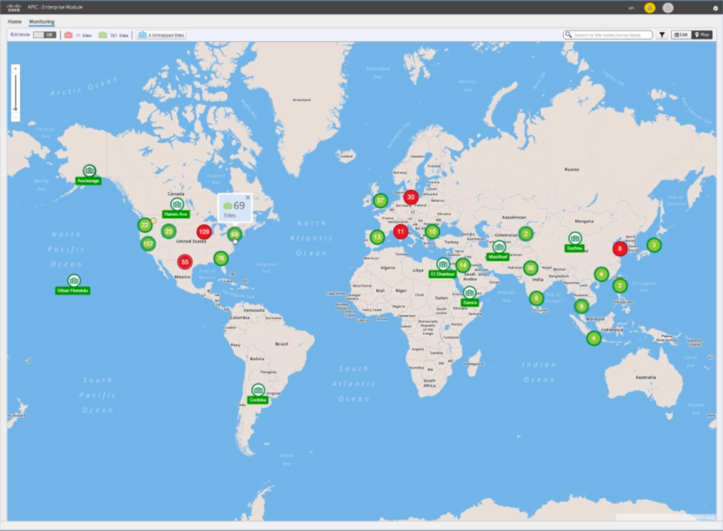 Below is a summary of what's new in the IWAN App 1.2.0.1594 APIC-EM Release:
Improved application visibility and network monitoring via Prime Infrastructure integration

Monitor application bandwidth per link and per site

Quickly visualize site health and receive alerts

Simple application troubleshooting and remediation via the GUI

Increased scalability to 1000 IWAN devices (routers)

ISR G2 Support

Select IWAN supported ISR G2 Platforms are now configurable (See table below)

Post site provisioning improvements (Day 2 features)

Add or delete WAN clouds and service providers in any order

Connect hub devices to different service providers

Improved LAN interface selection
Supported Cisco Platforms and Software Releases
Cisco IWAN supports the following Cisco router platforms and software releases:
Platform

Models

Software Release

Cisco 4000 Series Integrated Services Routers

4321
4331
4351
4431-X
4451-X

Cisco IOS XE 3.16.2S

Cisco ASR 1000 Series Aggregation Services Routers

ASR1001
ASR1001-X
ASR1002
ASR1002-X
ASR1004
ASR1006
ASR1013

Cisco IOS XE 3.16.2S

Cisco CSR 1000v Series Routers

Cloud Services Router 1000v

Cisco IOS XE 3.16.2S

Cisco Integrated Services Routers Generation 2 (ISR-G2) Series Routers NEW!

ISR 3945
ISR 3945-ISM
ISR 3945-E
ISR 3945E-ISM
ISR 3925
ISR 3925-ISM
ISR 3925E
ISR 3925E-ISM
ISR 2951
ISR 2951-ISM
ISR 2921
ISR 2921-ISM
ISR 2911
ISR 2911-ISM
ISR 2901
ISR 2901-ISM
ISR 1941
ISR 1941-ISM
ISR 1921
ISR 1921-ISM
ISR 892FSP

Cisco IOS 15.5(3)M2a
For more details on the IWAN Application consult the IWAN App 1.2.0.x release notes here.
You must be a registered user to add a comment. If you've already registered, sign in. Otherwise, register and sign in.