Cisco Employee
Mark as New

Mark as Read

Bookmark

Subscribe

Email to a Friend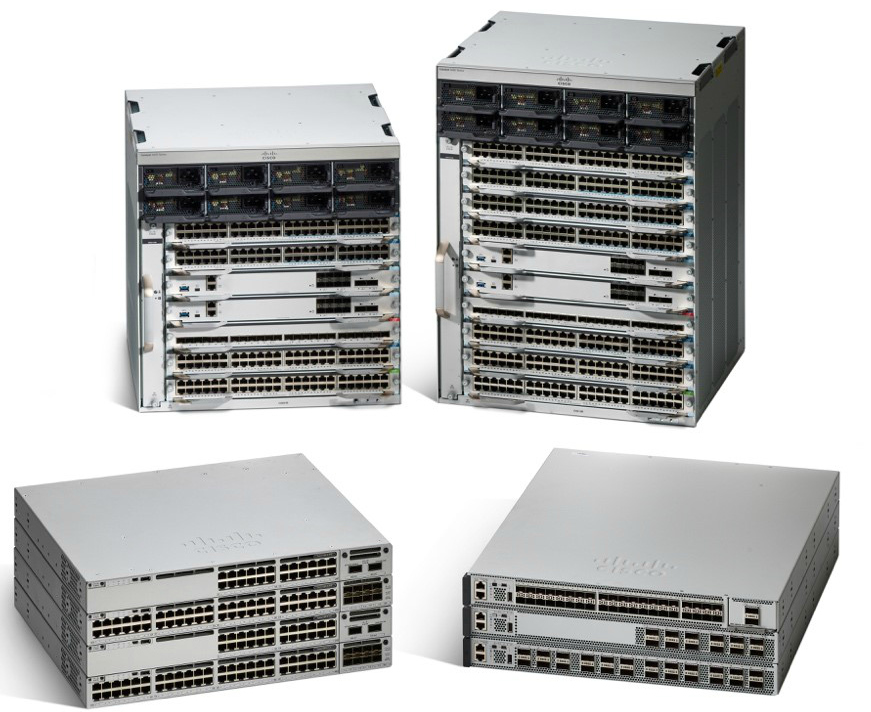 Maximize your Network Mileage!
Enterprise network managers walk an unenviable tightrope. They must balance network users' real need for adequate network resources against inevitable financial limitations. They make network bets on technology that will maximize both their financial investment and their network productivity.
When it comes to investment protection, Cisco's Catalyst Switches are unmatched.
The Cisco Catalyst 6500-E and Catalyst 4500-E series of Switches are a testimonial of this where every new generation of supervisor provided backward compatibility with all previous generation line-cards. Similarly, the Catalyst 3K was the industry's first stackable Switch to offer modularity of uplinks, which enable customers to continue using the same Switching platforms as they transition their uplink speed.
Cisco's introduction of the Catalyst 9000 series of Switches and Software Defined Access (SD-Access) is launching of a new era of networking and resetting the bar for investment protection for Enterprise Switching.
Firstly, SD-Access customers are not required to upgrade their Switching infrastructure since most Cisco Switching platforms shipped since 2013 support this capability. It is the first time that a full-featured fabric technology has been delivered without requiring an upgrade of the Switches. The programmable pipeline architecture, supported by the Unified Access Data Plane (UADP) ASICs, make this possible. While the rest of the industry cycled through multiple generations of ASICs to support the VxLAN fabric evolution, the programmable pipeline of UADP allowed Cisco Catalyst Switches to adopt this technology by simply upgrading the ASIC mico-code. Looking into the future, we feel confident that we will be able support fabric enhancements like Network Services Header (NSH) and Group Policy Option (GPO) through micro-code upgrades as well.
The Catalyst 9000 series of Switches are based on UADP 2.0 the second generation of UADP ASIC that comprises of 7.46 Billion transistors – one for every human being on this planet! In addition to programmability improvements of the ASIC pipeline, we have also introduced flexible tables on UADP 2.0 to enable universal deployments of the Catalyst 9000 Switches. UADP 2.0 turns Catalyst 9K into a Swiss Army Knife style Switch by customization of available table (SRAM/TCAM) resources based on customer deployment requirements. Cisco currently offers four fully tested templates to cover the all places in the network.
Finally, if needed, all the pipeline programmability and table configuration capabilities of UADP 2.0 can also be exposed over customer consumable APIs like OpenFlow 1.3 and P4 (Programming Protocol-Independent Packet Processors). This can unlock unlimited possibilities for Enterprises as they look to adopt net new IoT and security use-cases.
But the ASIC is only part of the futureproofing capabilities in the Cisco Catalyst 9000 Switches.
The Catalyst 9400 platform is advancing modular investment protection into new territory by decoupling the bandwidth driven by line-card and supervisor. Separating this functionality allows us to test the line-cards for full bandwidth capacity even if the corresponding supervisor generation is not capable of supporting this bandwidth. To illustrate this using a real life example, the Multigigabit/10G line-cards on the Catalyst 9400 platform are roughly 3:1 oversubscribed when used with gen-1 supervisor. Future generations of supervisors can enable close to line-rate operation of these exact same line-cards thereby increasing the throughput of the system without the need to upgrade the line-cards.
The Catalyst 9000 series of switches introduce significant enhancements in terms of PoE scale. To prevent power draw limits per line-card slot, we updated the power distribution of the Catalyst 9400 chassis. This update enables the Catalyst 9400 platform to support UPOE (60W) on all ports simultaneously making it the industry's most capable platform in terms of power over Ethernet (PoE) scale. It also ensures that the chassis is ready to adopt future PoE standards.
The Catalyst 9500 introduces the first Enterprise optimized 40G core/aggregation Switches. The increased use of Multi-gigabit ports in the access necessitates greater than 10G uplink connectivity from the closet. While many Enterprise environments won't need 40G in the aggregation/core layers today; the Catalyst 9500 platform provides the option to use standard 10G SFP+ optics on its 40G QSFP+ ports via the QSA adapter (CVR-QSFP-SFP10G). This allows customers to future-proof their aggregation/core Switches for 40G while continuing to use 10G optics until higher bandwidth is required.
Finally, Catalyst 9300 continues as the industry's only stackable Switch to support 480G of stacking bandwidth via StackWise-480 technology. As 25G and 100G Ethernet standards mature for the Enterprise market, StackWise-480 technology ensures that the stack itself never becomes the bottleneck for performance.
Cisco's Catalyst 9000's Switches have been built with investment protection capabilities that can see Enterprises through the next decade – it's time to make the Switch!
For more information, visit the Network Architecture - Cisco DNA page.
Want to learn more? We have a great technical deep-dive briefing set up to chat about the Catalyst 9000 Series Switches on July 11, 2017 from 8:00-9:30am PT. Join us via the Customer Connection program. First join the program and then register for the briefing. We'll see you there! www.cisco.com/go/ccp
4 Comments
You must be a registered user to add a comment. If you've already registered, sign in. Otherwise, register and sign in.