Options
Mark as New

Mark as Read

Bookmark

Subscribe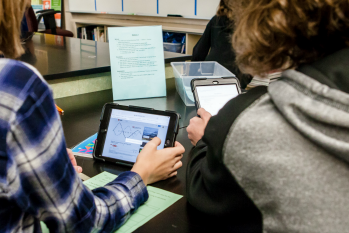 It's an amazing time to be a student these days. I remember when I was growing up as a kid, we did not have the type of resources today's kids have. At the click of a button or swipe of a finger students now have access to information we could have only dreamt of. Teachers used black boards and chalks and bound paperbacks as primary teaching instruments in the classroom. Those were the fun days of learning but without access to Internet, iPads and Chromebooks, information moved slowly both in the classrooms and at home. Today's classrooms are highly connected and digitization in the education industry is changing learning and teaching to a great extent.
As educators, our experiences using technology also have a huge impact on how inclined we are to using it regularly and enthusiastically in the classroom. If a teacher has to struggle to simply project his or her laptop on to a large screen, he or she is likely to give up easily and go back to using the whiteboard, leading to a frustrating experience. On the other hand, kids (and adults) expect the same ease of use and intuitive experiences at their educational institutions as they do at their homes.
Fortunately, companies like Cisco and Apple care deeply about making technology usable in fostering enhanced learning experiences in schools and universities. One such example is the use of Apple Bonjour® and Cisco DNA Service for Bonjour® in the classroom.
Bonjour® protocol was designed by Apple to simplify connectivity and communication between Bonjour® enabled devices in small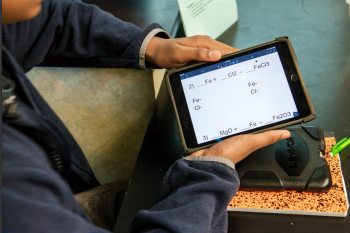 networks. When you use AppleTV to share your iPad screen on a large TV or wirelessly print to a printer using AirPrint, you are using Bonjour® within your network.
However, Bonjour® was not meant for large institutions spanning multiple buildings and campuses. This is where Cisco DNA Service for Bonjour® comes to the rescue. Cisco DNA Service for Bonjour® is a part of the Cisco Digital Network Architecture (DNA) initiative that enables Intuitive Networking at scale. Using Cisco DNA Service for Bonjour® schools and universities (and any mid-large enterprise), can now easily scale their Bonjour® deployments across entire school districts and campuses with access control and centralized management of services.
Read how St. Vrain School District has successfully deployed Apple Bonjour® services across their 42 schools and enabled approx. 32,000 students and teaching staff with connected and personalized learning.
It is not only an amazing time to be a kid, it is interesting time to be a parent, a teacher, policy maker and definitely an IT admin these days. With blended learning on the rise, meticulous planning and execution in the use of right technology and solution partners will determine which side of the digital divide you will end up on.
Additional Information:
You must be a registered user to add a comment. If you've already registered, sign in. Otherwise, register and sign in.