Options
Mark as New

Mark as Read

Bookmark

Subscribe

Email to a Friend
The Growing Catalyst 9K Family
Cisco introduced Catalyst 9K family of products in June of 2017 which soon became the fastest growing product in the history of the company. Its phenomenal success is a testament to what it brings to the customers. It truly addresses the challenges the customers are facing in this fast-changing world where digitization, security, mobility and cloud are top of mind for most of the CIOs.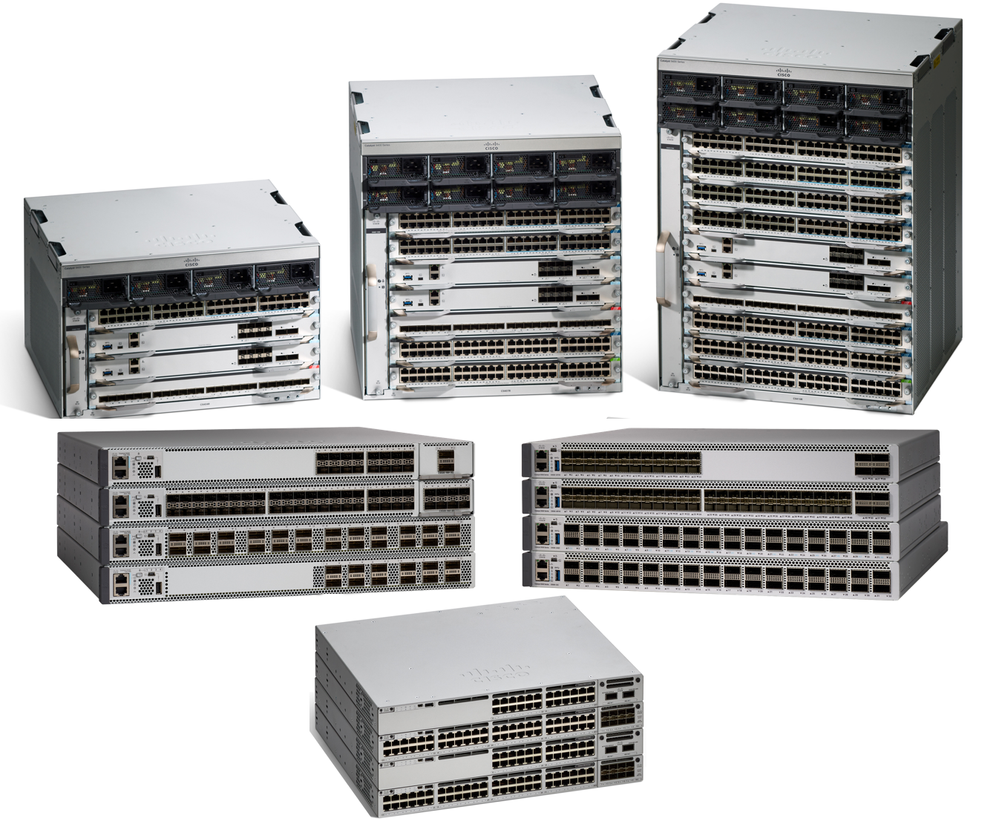 Catalyst 9K family started with a few models of Catalyst 9300, 9400 and 9500 but soon grew to address majority of the deployments and designs. Over the last 12 months, it has added new models of the Catalyst 9300 which gives the maximum density of multi-gigabit to ensure wifi6 readiness. It has introduced new uplinks of 25G for easier transition to higher speeds. Catalyst 9300 is the lead stackable access switch with rich set of technologies and scale.
Catalyst 9400 introduced a couple of new supervisors in the last one year in addition to multiple new Line Cards enabling maximum copper and fiber connectivity. With its UADP 2.0XL engine it gives even higher scale than 9300 and brings maximum High availability that the modular systems offer. The introduction of a 4-slot chassis and different variants of fiber line cards makes 9400 suitable for 1G/10G core and aggregation deployments. It also now supports SD-Access Border and Control plane functionalities.
Catalyst 9500 started with a few models of 40G and 10G. That sure became a popular 1RU aggregation product. But the introduction of 100G and 25G in the 9500 family accelerated the customers to transition to higher speed without worrying about the most cumbersome piece of networking – the wires. The customers can easily go from 10G to 25G and with the new CSR optics, customers can switch with just a software knob as soon as the other side of the wire is ready for the higher speed. This bumps up the bandwidth by 2.5 times which is also ideal since the bandwidth is going up from 1G to 2.5G at the access with multigiabit and 11ac wave 2 APs. This ensures seamless transition but it also ensures that the network architects don't have to rework oversubscription ratios from access to the upper layers of the network. 1 --> 2.5 G, 10 --> 25G. No changes in the oversubscription ratios.
And now the 4th coming all new Catalyst 9200 is extending what Catalyst 9K brings to the customers i.e Intent Based networking (IBN) - everywhere. It comes at a more affordable price and brings simplicity without compromise. No compromise on Security, High Availability, and the IBN experience.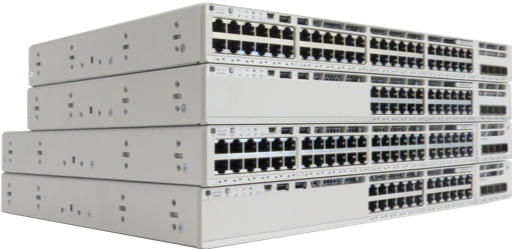 For the first time, Catalyst 9200 has introduced new security features that we have not seen in this class of products before. To name a few, MACSEC 128 bit is now supported on Catalyst 9200 on all ports providing transport encryption for end to end security. Catalyst 9200 is also extending the trustworthy system features, ensuring platform and Operating Systems security against infrastructure breaches.
For the first time, Catalyst 9200 is also bringing Stateful Switch Over (SSO) in this class of product. With the help of Stackwise technology, the users can stack up to 8 members with an Active and Standby similar to Catalyst 9300. SSO ensures High Availability and a sub second convergence in case Active fails. This is so fast that if there is a video stream transmitting through the device the users will not even notice a glitch as it switches over.
For the first time, Catalyst 9200 also brings Patching (Cold) to this class of product. That means that the customers don't have to change the entire image when there is a critical update needed and therefore can avoid long wait to update the software.
For the first time, Catalyst 9200 brings the same level of programmability and automation capabilities in this class of product as Catalyst 9K. For those customers who have other Catalyst 9000 devices, it makes it a seamless operation for the Network Operators to run the same tools across their network. Based on YANG configurational and operational models, customers can also get streaming telemetry on their favorite tools like Kibana and Grafana.
All of this was only possible because Catalyst 9200 shares the strong foundation from hardware and software perspective that the rest of the Catalyst 9000 family has. Its based on the same UADP family of ASIC. Catalyst 9200 is based on an optimized version of the ASIC – UADP 2.0 mini. The operating system that runs on Catalyst 9200 is also the same IOS XE. Due to smaller memory footprint, Catalyst 9200 runs a more optimized version of the binary. This ensures rich set of OS capabilities and it fits a more affordable box.
Catalyst 9000 family started with a few models of 9300, 9400 and 9500 soon has grown into a nice big family of products. Catalyst 9200 just extends the reach to everyone who is jumping on the IBN journey. As customers move towards digitization, that means now everyone should have a Cat 9K.
You must be a registered user to add a comment. If you've already registered, sign in. Otherwise, register and sign in.